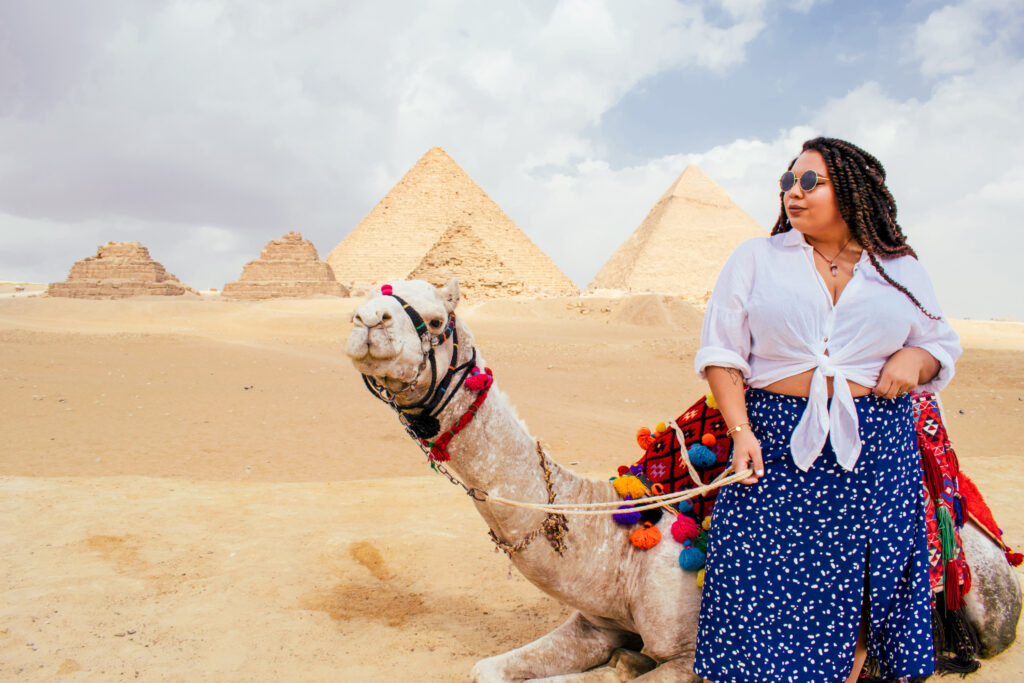 Samantha is a digital and social media creator who runs the travel and lifestyle blog, Some Call Me Adventurous. She spends her days as a part-time digital nomad, living between New York City, London, and Seattle. She shares her writing, photography, graphic design, plus-size fashion, adventures and body positivity on her Instagram, @callmeadventurous.
In 2011, she studied abroad in the UK and thus began her life of exploring the world. Since then, Samantha has visited over 30 countries and can't wait to see even more. Travel is a major passion of hers and she works towards creating more diversity and inclusion within the industry through her online zine, Wander Wench. Her favorite spots include Egypt, Japan, London, Paris, and Scotland.
She also has another life as a theatre artist. She spent the majority of her youth on the stage and recently received her Master's in Acting from the University of East London. You can catch her singing in musicals, writing scripts, and improvising hilarious scenes.
To learn more about Samantha, head to samanthaobrochta.com.