I have always loved the water. I love swimming, being on boats, water-sports, and just being by the ocean or a lake. So it made sense that in 2015, when I travelled to Thailand, that I would learn to scuba dive as well.
It didn't take long for me to fall in love with scuba diving. I felt so comfortable in the water. It was relaxing, easy, and absolutely beautiful. The moment I received my certificate for completing the open water certification I asked if I could do my advanced. I started the very next day.
Over the course of 2015 and 2016, I spent a total of about six months in Southeast Asia, where I did a ton of scuba diving. I dove with manta rays in Komodo National Park, Indonesia. I explored WWII shipwrecks in the Philippines, and did sunrise dives off the coast of Bali. Diving quickly became a passion and I couldn't wait to explore more of the underwater world across the globe.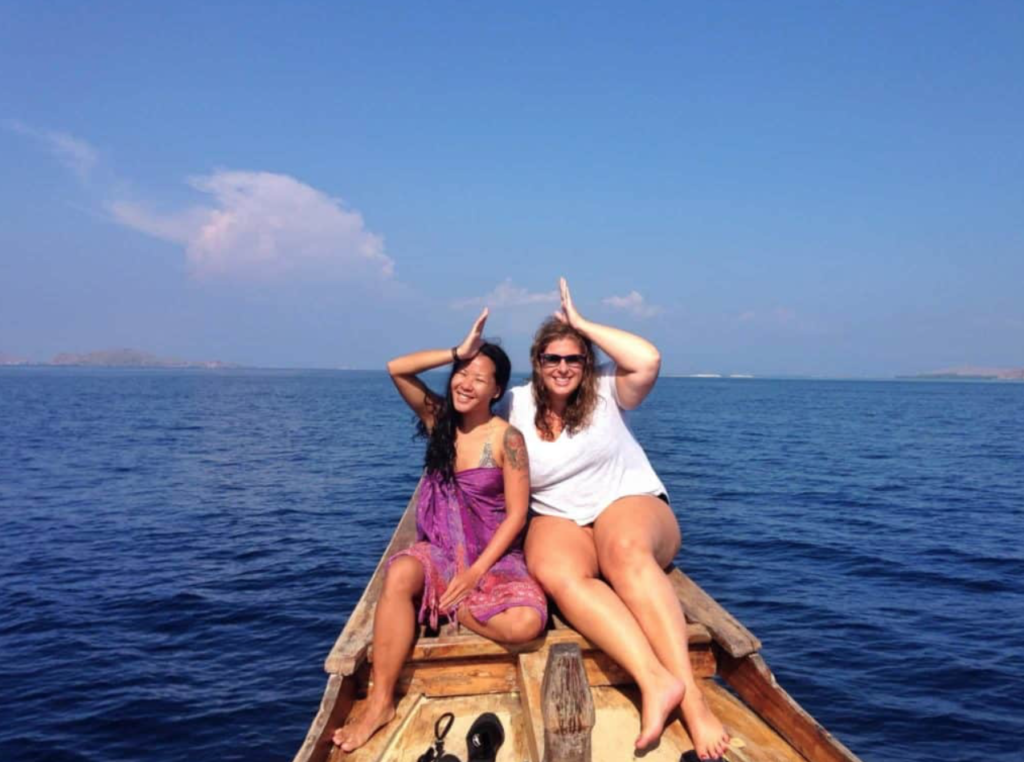 However, in the years since, there has been one issue that keeps coming up. Wetsuits.
In Southeast Asia, the water was warm enough to just dive in my swimsuit and a rash guard. But for things like diving with sharks in Fiji, swimming with whales in Tonga, and diving at home in Canada, I need a full wetsuit.
The problem with wetsuits is that they are traditionally designed for men. This means they expect those to wear them to have a fairly straight frame. Wetsuit designers do not account for boobs, thighs, and hips.
On top of that, like with every other adventure sports, it's assumed that all diver must be slim and trim. Which means that nearly every time I walk into a dive shop my curvy, size 18 body is given that up-and-down look followed with a "we'll see if we have something that will fit you."
I've never been turned away, but I almost always struggle. Typically, I'm given men's wetsuits with arms and legs that are far too long for my 5'8 frame. This then means that, not only do I feel uncomfortable and awkward, but that water tends to pool and collect in my suit which means despite wearing a wetsuit, I still end up cold. 
 It's far from ideal but I cope with it because it's my only choice. Even if it means dealing with fatshaming or shredded, bloody fingers rubbed raw after trying to force too-small neoprene up my body. Honestly, I hate how it makes me feel but I push through because I refuse to give up one of my biggest passions.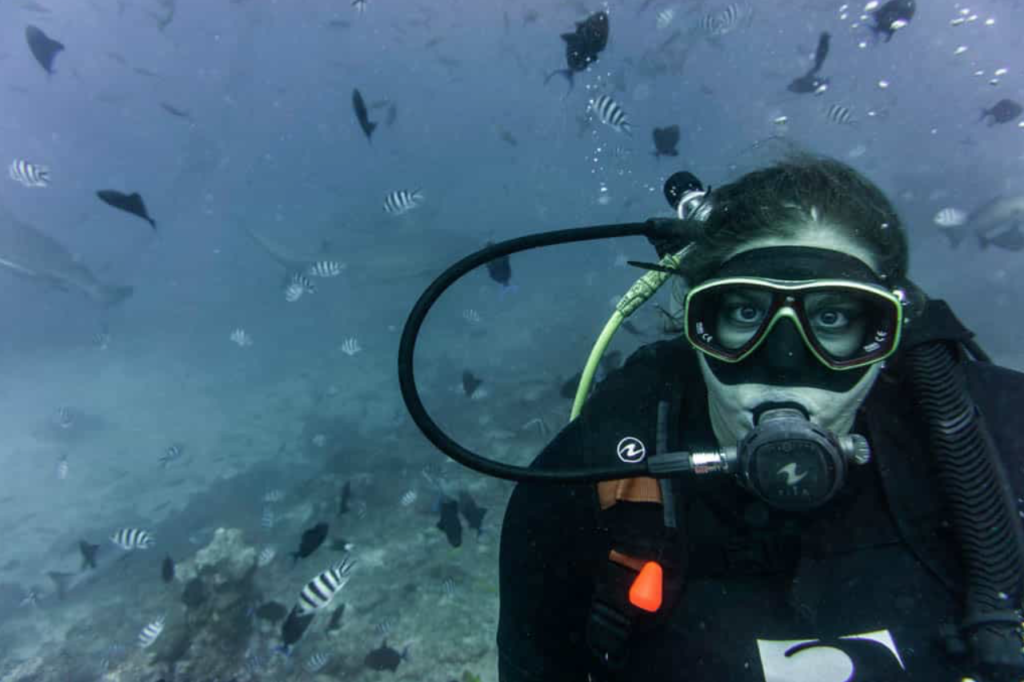 In 2017, after a particularly horrible fatshaming experience at a dive shop in Vancouver, I decided I had had enough and opened up publicly about my experiences. I wrote my story for a couple of different outlets and was flooded with messages from other women who had all experienced the same. This wasn't a just a 'me' problem. It's a common problem for many women of various shapes and sizes who struggled to fit in wetsuits designed for slim, male bodies.
One of the messages I received after sharing my story was from a fellow Canadian woman named Mia. Mia has a line of wetsuits called Truli Wetsuits that are made specifically for women's bodies. She had been looking into expand her sizing and my story, and the attention it got, was enough to convince her that now was the time. She asked if I would be a resource for her as she expanded her line. Obviously, I said yes!
Over the past couple of years, I have spoken with and met up with Mia multiple times. I've provided my feedback as a plus-size diver, given her my measurements to use as a reference for sizing, and tried several of her prototype suits.
As someone who has grown accustomed to being looked over in the watersports industry, I can't tell you how good it feels to help be a part of the change. To be a voice for women with bodies like mine, who love watersports but are often forgotten and left out because their body doesn't fit a stereotypical image.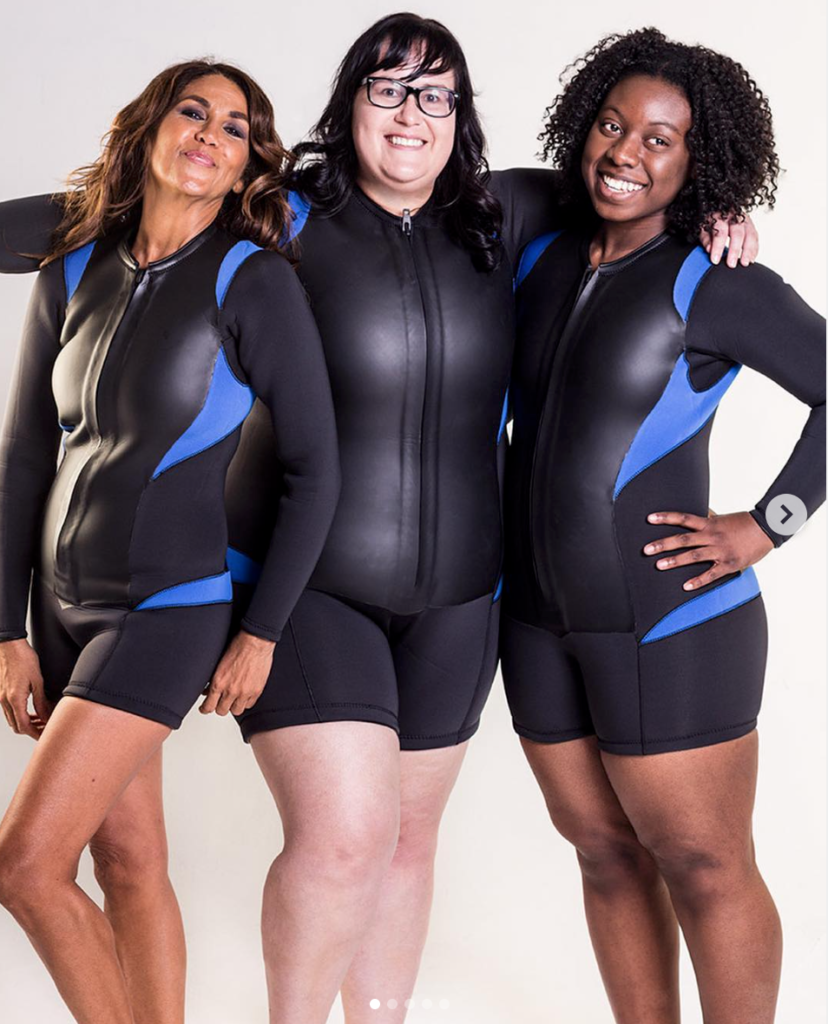 I hate that I had to experience so much embarrassment to get to this point. However, it's clear that opening up and sharing my story has had an impact. It's made people think differently. It's identified a hole in the industry. My hope is that we continue towards filling that hole in. I don't want any woman have to experience what I did in that Vancouver dive shop.  
Scuba diving, and most watersports, have been the domain of fit men for far too long. It's time to change the narrative and show that women, including fat women, belong in the water just as much as anyone else.
Truli Wetsuits are available in 21 sizes! However, as a small business, it's hard to be able to order that much inventory at once. From now until November 30, 2020, Truli Wetsuits is running a crowdfunding campaign with all proceeds going towards inventory purchases. Rewards include wetsuits at steeply discounted prices, Scuba Sisters Leggings, Stream2Sea reef safe products, and more! Learn more about Hannah's thoughts on Truli wetsuits and their crowdfunding campaign here.
Hannah Logan is a writer, the blogger behind Eat Sleep Breathe Travel, and a Fat Girls Traveling member.