Our spring Fat Camp will explore the Finger Lakes Wine Country region of New York state. We will enjoy local wineries and breweries along with farm-to-table cuisine from a personal chef. This retreat is the opposite of the weight loss camps you might be thinking of. Our adult summer camp environment focuses on self-care, community, fun, and travel! With professionally catered meals, adult beverages, themed events, day trips, nightly campfire, s'more
Our fat positive Fat Camp is an opportunity for fat womxn to connect in a safe space. Each camper will have a private cabin to retreat to after day trips and evening events. There are a few tickets on pre-sale. Get yours now! The remaining tickets will be available December 2022.
Be sure to check out Group Trips and other Fat Positive Events!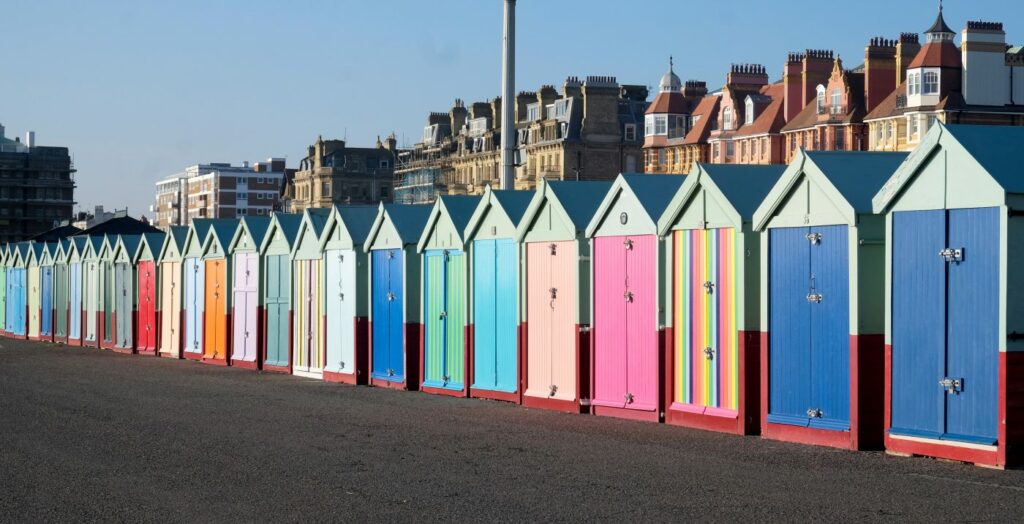 Dates: August 25 – 28, 2023
Shared Room: $1500 or Private Room: $2500
You're invited to the first official Fat Camp UK! We're finally taking our fat-positive events across the pond. We can't wait to share this fat girl magic with the world!
Get ready for some sea-side sessions in Brighton, UK! We will be staying at a private property with stunning sea views and a private swimming pool. When we're not having pool parties and playing games in the game room we'll be engaging in discussions that will encourage growth on our fat-positive journey.
This is an event exclusively for fat womxn.
Previous Events
Scenes From Fat Camp Spring 2022
Scenes From Fat Camp Summer 2019
Jessica Torres takes you on her first Fat Camp experience.
See Fat Camp through the eyes of this Ready to Stare babe!
Rebecca attended Fat Camp 2018 and 2019 and returned as a Counselor in 2019.
Scenes From Fat Camp 2018
In 2018 during our first year Vice asked if they could create a short documentary around Fat Camp. That year we had 10 campers. The following year we had 40.