Have you heard of Galentine's Day? It's the February 13th holiday created by Leslie Knope that celebrates female friendship. Last year we hosted our last in-person event in Santa Monica, California. This year Galentine's Day isn't canceled, like everything else it's going virtual!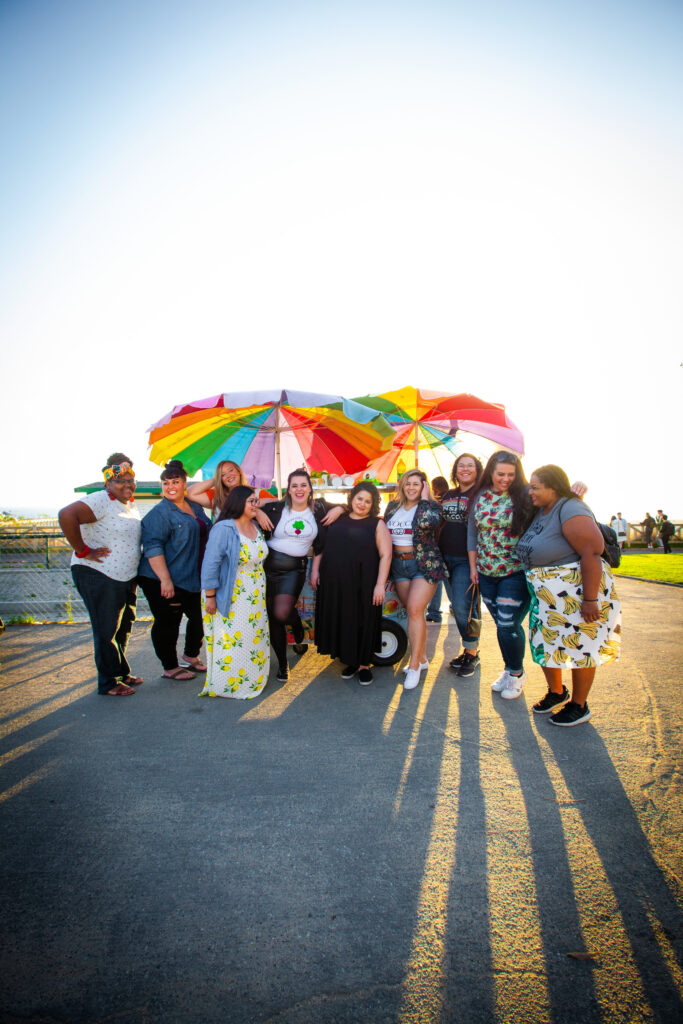 You're Invited!
This year we're taking our Galentine's Day event online! Members of the Fat Girls Traveling Facebook community have been invited to our Galentine's Day Virtual Brunch. Bring your own waffles and enjoy some Fat Chat, a Comedy Show, and giveaways including Torrid gift cards!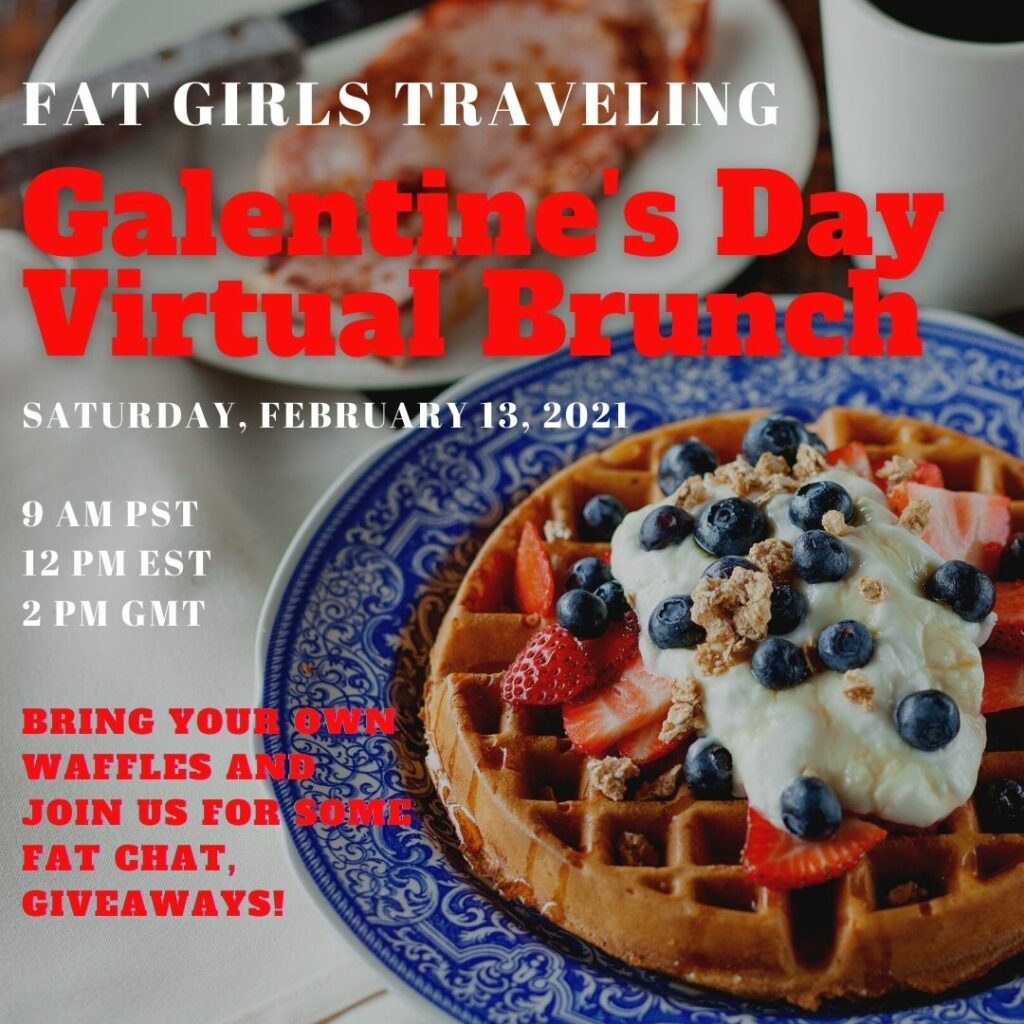 If you can't make it to our event, here are our suggestions on ways to connect virtually with those you love.
Recipe Exchange
Each person trades their favorite recipe with another person to prepare before the party. Once you're all on your video chat, everyone shares the new recipe, shows it off, and does an on-camera taste test.
Depending on the number of people, separate the recipes into courses included drinks and desert. Members of the party can make one or all of the recipes and enjoy a virtual meal together. This makes it feel more like a real party, since the best part of any party is getting to try the new treats!
Virtual Spa Night
Whip out your luxurious lotions and potions for this pamper party! Slip on a face masks while you deep condition your hair and catch up with your friends. Show up to this Zoom in a cozy robe or pj's for a night of masks and martini's.
Karaoke
Belt out your favorite songs at virtual karaoke party. There are several online karaoke platforms that give you access to sing-alongs and popular song lists. You can also DIY via YouTube!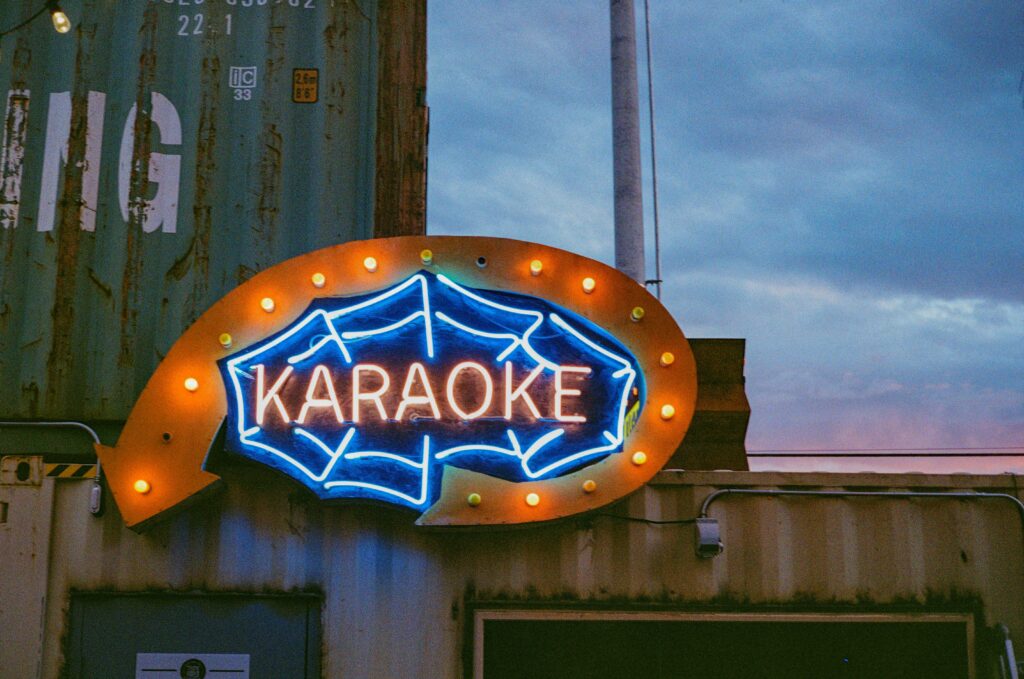 Book/Movie/Podcast Review
If you and your crew want to keep things a little more low-key, consider a Review Party. Decide on a book, movie, or podcast everyone can watch before the event. During the event everyone unleashes their inner-critic and gives their perspective on the highlights and low points of it all.
Order Each Other Takeout.
Not into cooking? Assign each person a name and order takeout for each other. Opt for a meal you know your friend will love, something that will remind them of a trip or time you spent together.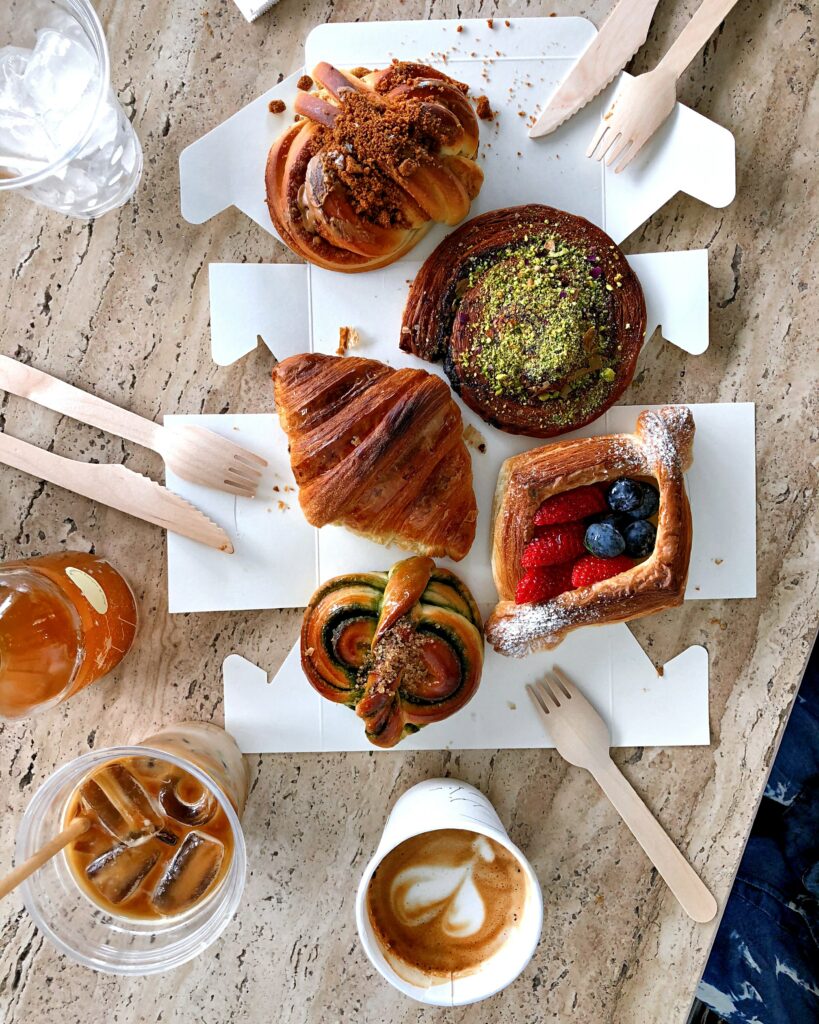 Log onto Zoom before the food arrives so you can see their reaction when the meal is delivered. Enjoy your virtual dinner together and the memories each meal brings up.
Get Festive with a Fashion Show
Dress for the occasion! Whether you want to get all dolled or keep it casual, come up with a theme for your celebration. During the party each person struts their stuff and stikes a pose!