We asked members of our private Facebook Community to share some of their creepy encounters this spooky season. Proceed with caution!
I See Dead People
My sister, her girlfriend, and her girlfriend's son moved back home with us for a while when I was growing up. They lived upstairs. After a while, the son started waking his mom up any time he had to go to the bathroom in the night and she'd walk with him down the stairs. When asked why he said the man on the stairs tried to talk to him and it scared him. When I was a kid, I laid awake often and listened to footsteps pacing the floor upstairs. A couple of times, I woke up in the night to see a man looking in my room from the doorway (not my dad). – Erin H.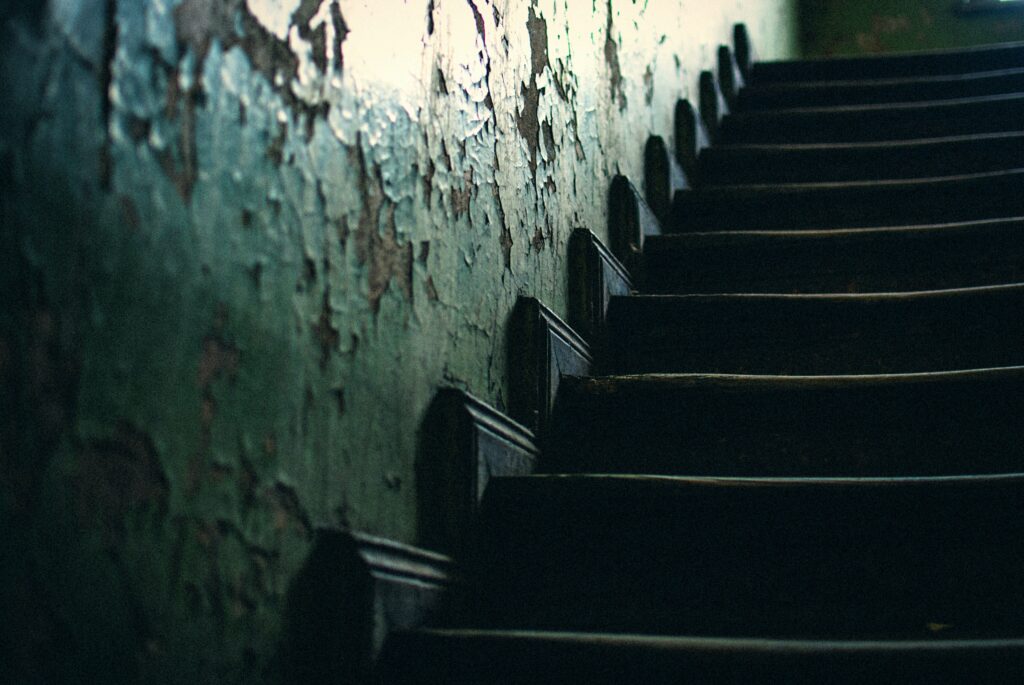 Several years ago I was at my parents' house for the weekend. I went out with some friends and returned home after everyone was asleep. I've had many incidents happen and on this particular night, I saw a face clearly in the living room window. Somehow I knew that it was the face of the young man who had died in a car accident next to my parents' house earlier that year. My sister lived nearby and was the first person to arrive at the accident scene and saw this young man. I didn't think much of it until, for some reason, I decided to share this story with my Mom. She didn't believe me until I described the young man to my sister who turned as white as a sheet as I described him perfectly. – Kelly W.
My earliest childhood memory involves a ghost. When I was 2 or 3 years old I woke up in the middle of the night to see an old man looking out the window in my bedroom. I said "grandpa?", he looked at me and smiled, and looked back out the window. This moment is as clear in my memories as if it happened yesterday. – Laura S.
The Faceless Figure
My sister-in-law and her husband told me how they'd been walking at dusk several years ago in a local, deeply forested park, and at a switchback in the trail, a shadowy man in black glided suddenly out from behind a tree, almost blocking the trail. Startled, my sister & her husband said "Hey!" but the guy didn't make a sound, or move, or react in any way. Then my sister realized she could see only a shadowy darkness under the hood of the sweatshirt, despite easily seeing the faces of others they'd passed on the trail only minutes earlier.
They edged past the figure, which simply stayed put, pivoting in place to apparently observe their progress on up the trail. They both felt the hairs on the back of their necks raised and took turned looking back to see that they weren't being followed, and the figure remained on the spot, seemingly watching them.
When they reached another turn in the path, they took off running and booked it all the way back to their car, confident they'd seen some kind of spirit or other supernatural entity. They discussed it on the way home and had observed the exact same things about the figure they encountered. – Erin H.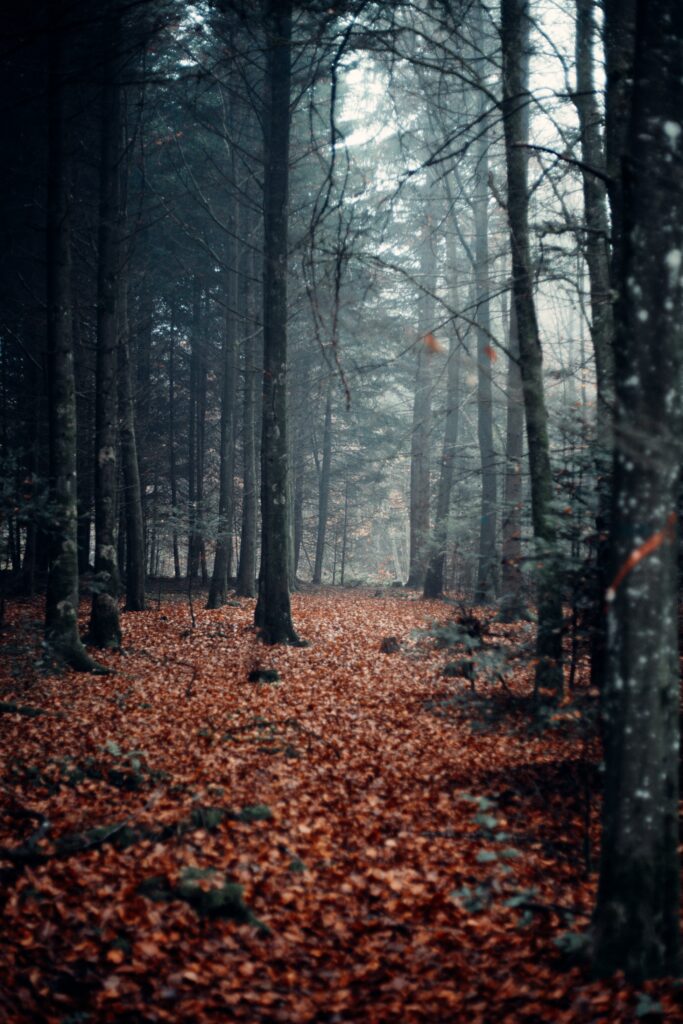 A Houston Haunt
My elementary school in Houston, Texas was haunted. My mom worked at the after-school program so I was often there after dark. Occasionally, we'd go ghost hunting at night and I experienced some really weird stuff. This was right when digital cameras were starting to become commercially available, but most people didn't have them. Her boss was in charge of the technology so he had one and we'd bring it with us to take pictures and would often catch huge orbs. I even have a pic of someone at home with me as a kid and a football shaped orb on it, which was cool because all of the others were round and I played football.
One night we went into a classroom that was notoriously "active" and typically you'd be able to see the street lights out the wall of windows on the far side of the classroom, but tonight it was pitch black like a shadow was blocking the light. We tried to take a picture and the camera malfunctioned and wouldn't do it. We went into the hallway, confirmed the camera was working, and went back into the class. Lo and behold, the camera didn't work again. At this point, I asked permission to take a photo, just aloud to the room and then we went back out. When we came back in the third time, we could see the lights again and the camera worked fine.
Another time, my mom, her boss, and his daughter were up there late when I wasn't there and my mom was still a skeptic at this point. Her boss and his daughter were very sensitive to ghost stuff though and she felt something and snapped a picture on the digital camera. When they went to plug in the camera and look at what was there, the picture she took had the outline of a girl in old-fashioned clothes curtsying. I used to have it on a CD-rom at my parents but it's been misplaced over the years. The girl was consistent with the sightings new employees would talk about seeing as well. The girl was chill, the dark shadow was not. – Chelsea H.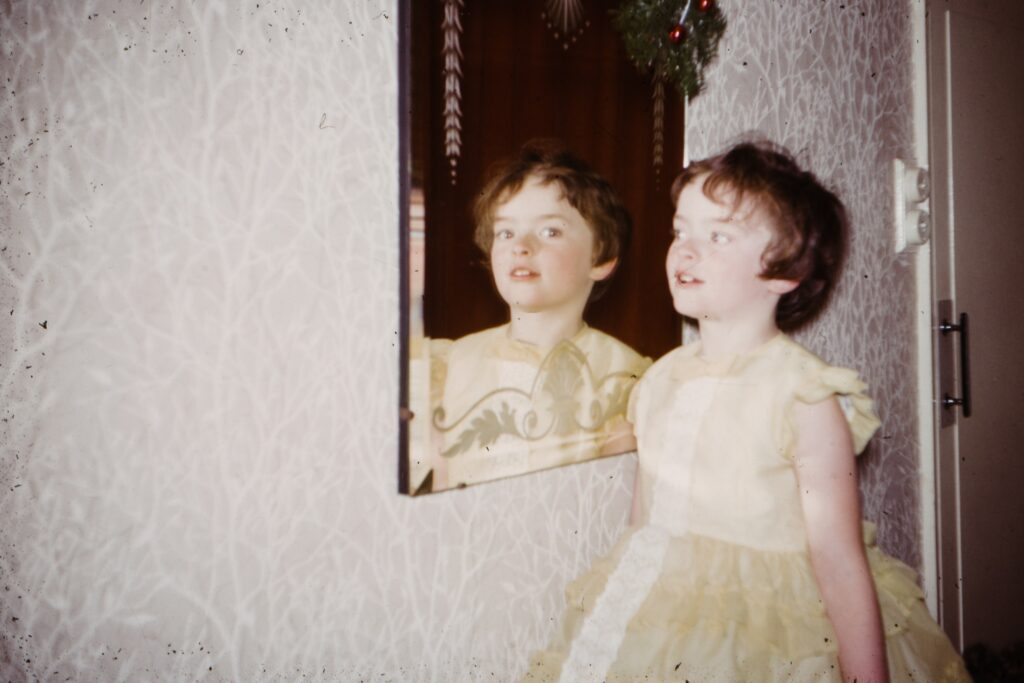 Do you have a creepy encounter to share this spooky season? Let us know in the comments.