Last year at one of our Virtual Events I met Devon. She's a Black expat currently living in Ecuador, a wife, a doula, and one of the hosts of A Black Girls Bravo podcast. She recently decided to move to Hungary for Midwifery School (Donate to her GoFundMe) and was able to get vaccinated before the big move. She recently shared her experience on her personal Facebook page but it was too relatable not to share! We've previously shared other Vaccine Stories and created an entire series focusing on Covid and Fatness and sharing our members stories. I hope you enjoy Devon's as much as I did.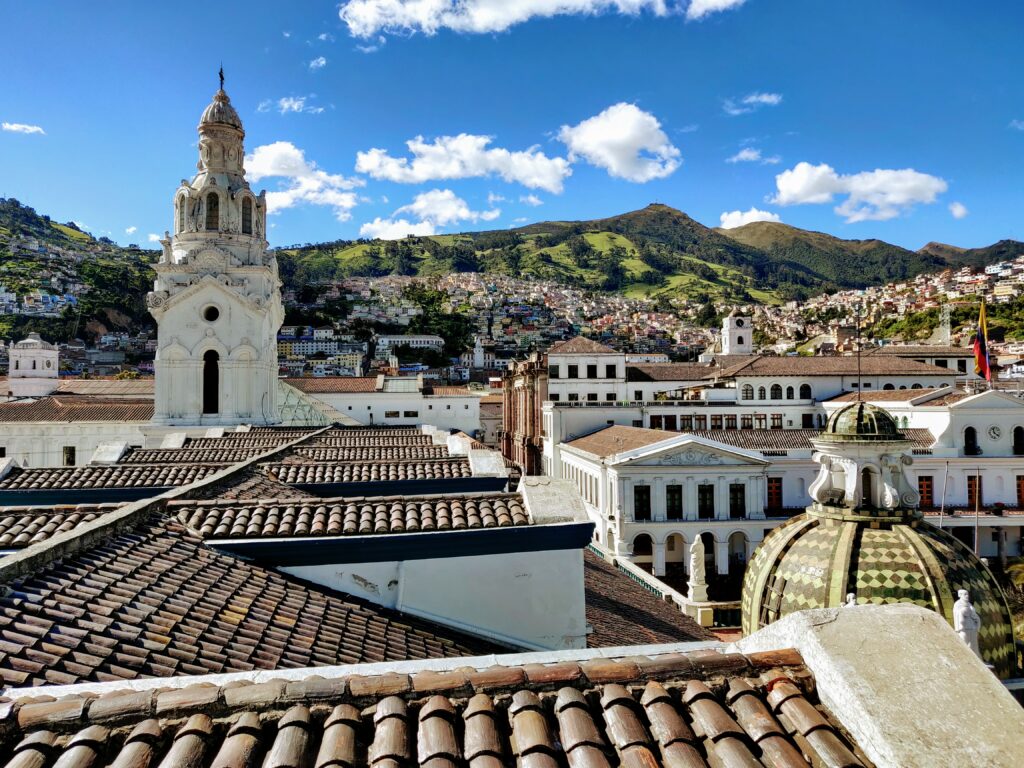 I got my first dose of the Pfizer vaccine!!! Wondering what it's like getting vaccinated in a developing country? We arrived at the vaccination location around 7:30 am. There were maybe 10-15 people there waiting when we arrived. No doctors or nurses in sight. To be fair, we didn't know what time they opened, but our friend told us to get there before 8 am. Finally, around 8:15, we see someone who looks like they work there walk past us and go into the school building. Slowly, over the next 20 minutes, more staff arrive. If you think CP time is bad, try Ecuadorian time. Getting anything done here requires a lot of patience, a virtue that's taken me some time to learn.
Eventually, a young man in scrubs comes out and says a lot of stuff in Spanish that I didn't understand. But I see people forming a line, so I do the same. They check our IDs, give us a number, and direct us to a room on the other side of the school. When we got to the room, a man took our IDs and numbers and told us to have a seat in the chairs that no fat person wants to see.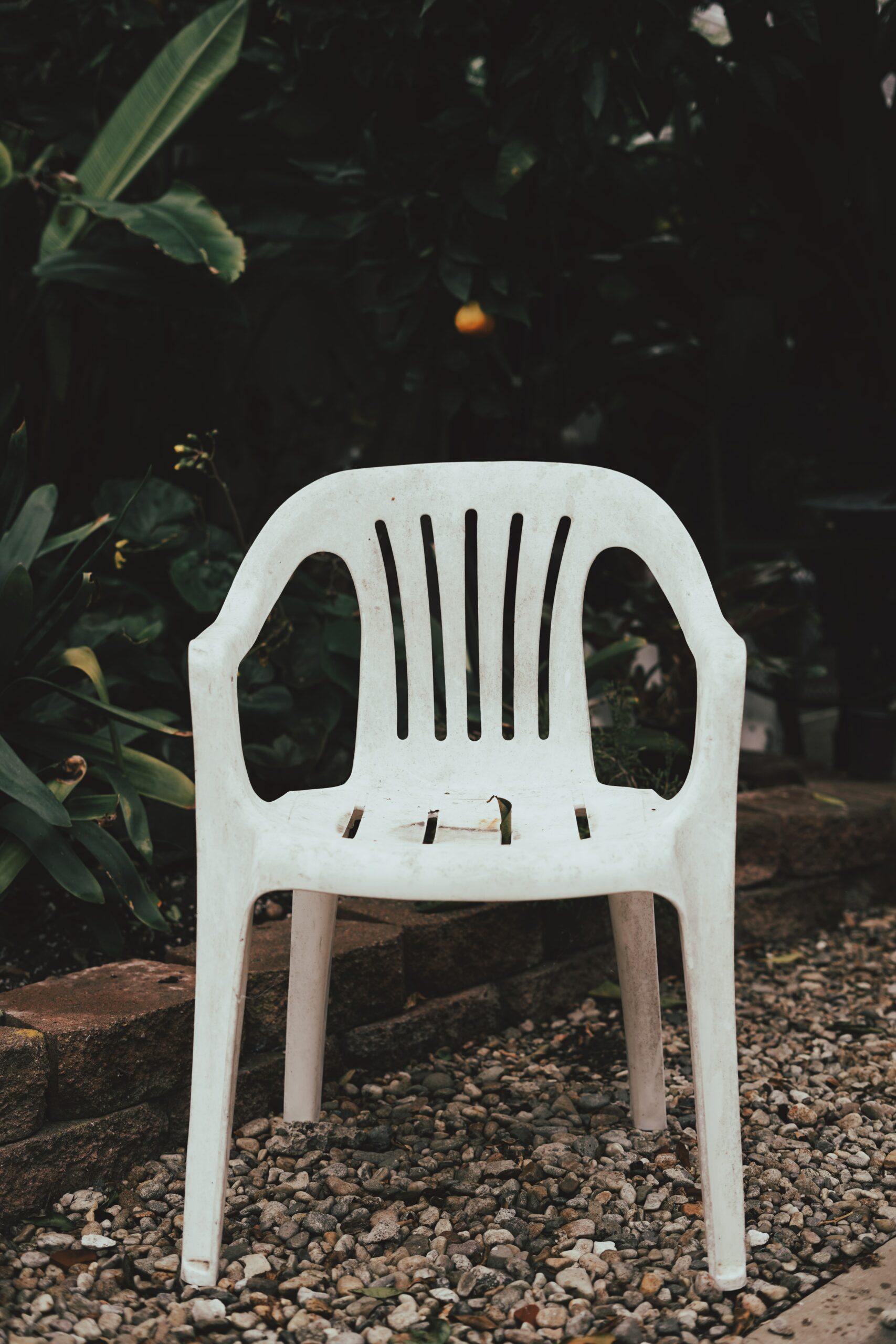 This is where my patience starts to wither because I know there's only a matter of minutes and one deep breath between now and me bending this chair like a soft Philly pretzel. My fat ass slowly sits down, making sure not to shock the chair by all of this body-ody-ody. A man stands in front of the room and says more things in Spanish, some of which I understood, but a lot of which I didn't. I just nodded my head when everyone else did, responded "si" or "no" along with the room, and hoped he wasn't asking us to sign over the rights to our firstborn children. But what I did understand without question was that everyone would be getting the Pfizer shot today!! This was a gamble, which we knew walking in. I had done my research and come to terms with the fact that I'd probably be getting the Sinovac, so to hear this, I was pleasantly surprised.
For the next hour or so, as we're called up one-by-one to give our phone numbers and email addresses, I take slow, shallow breaths-you know, the way you breath when you're on a hike with your in-shape friends in effort to not let them know that your big ass is out of breath?) I tried to let the chair know that we are friends, not enemies. While waiting, the man behind me started to tap his foot on the leg of my chair- how do I tell him to stop without moving too much and accidentally bending this chair up like a yoga instructor named Hannah? I put my hand behind the chair and waved what I hoped was a universal "STOP" gesture- you know the one your grandmother gives you at church when you start to act out? Yeah, that one. Had it not been for the language barrier, I would've kindly told this man that this chair could be on its last living day and I didn't need his happy foot adding any more weight or tension. As I start to doze off in the time that passed, I prayed to the Gods and my Ancestors that I didn't wake up on the floor in front of all these people.
Finally, the doctor arrives and starts vaccinating us, one by one. I was lucky #35. I was amazed to see how everyone in the room was so excited and grateful to get vaccinated. People laughed, cheered, and took pictures, celebrating each person as they returned to their seats partially vaccinated. I didn't understand much of what they said, but their happiness was contagious and I know we were all smiling under our masks. I recognize the privilege that I have and the freedom to make a choice where and when I get vaccinated. While many of you Hotep-Facebook scholars are arguing about the efficacy and 5G being planted in us, the citizens here were simply happy to have the opportunity at the first step towards some normalcy in a country that has been hit as hard as everywhere else, with a quarter of the resources.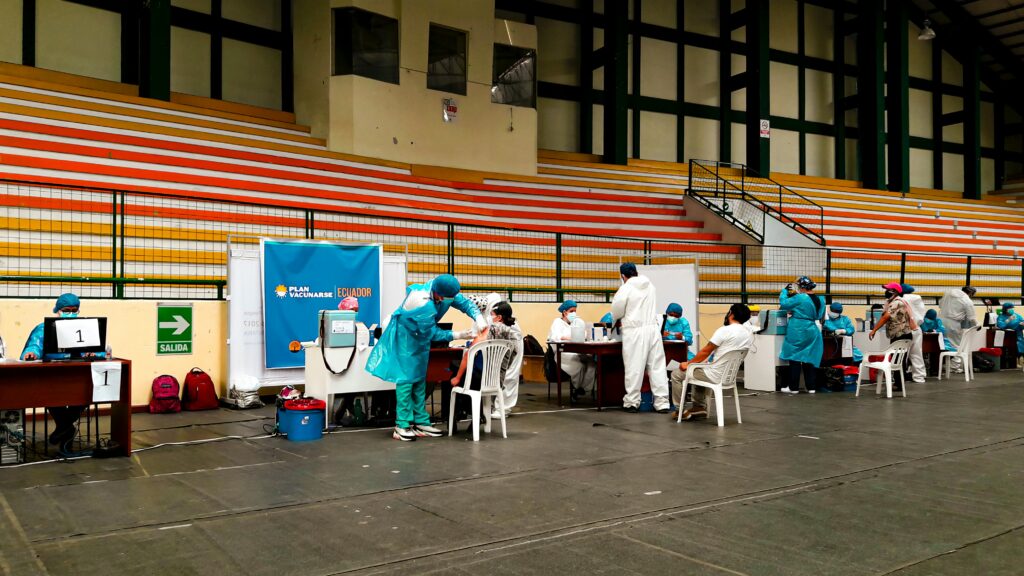 I'm extremely grateful for the opportunity to get vaccinated and the chance to start to get back to a new normal. I already feel safer about my upcoming travels and eventually being around people again. And while I'm ecstatic about my new journey, I am sad to leave this beautiful little country (and its many, many small plastic chairs). I've learned so much about life and myself over these last 8 months. I've learned to slow down and live the "muy tranquillo" life, I've learned to love the little things and find joy in everything. Ecuador will always have a special place in my heart.
Have you been vaccinated while living abroad? We want to hear your story in the comments!