As an introduction to our resident Sexpert Megan, we asked her to share a few of her favorite pillows and positions for pleasurable plus-size sex.
---
As people existing in fat bodies, it sometimes feels like our pleasure and pleasure experiences are not the ones being centered when we talk about sexual health and wellness. Whether it's the porn we watch, the sex toy accounts we follow, or simply navigating new partners on dating sites. It sometimes can feel like our search for pleasure comes secondary to others. Well in this space I promise to not only center but prioritize pleasure and sexual wellness for your body type and mine. Let's start off by remind ourselves that if we are seeking pleasure we are not only capable but also deserving of it. 
Repeat after me: "I am deserving of pleasure."
Good, now that we've gotten that out of the way let's talk about one of my favorite things: finding new ways to have an even more pleasurable, delicious, vibrant, and even orgasmic experience. As a fat woman, I strive to find new opportunities for increased pleasure that not only work for my body but also make it easier to find enjoyment and that is my goal with this article. To spread that knowledge so that you can find something, new or find the confidence to try something out of your wheelhouse.  
As someone who has had the pleasure of being able to review and own around 100+ different variations of sex toys I like to say I know my way around a vibrator or two. With that knowledge and experience here are a few of my favorite ways to get off easier, better, and harder.
Position #1: Standing Pretzel
How to do it: The receiving partner lies on their ( choose right or left) side near the edge of the bed, with their bottom leg hanging off and their top leg straight up in the air. The penetrating partner steps between their split legs, holding the leg that's lifted and using it to keep balanced.
Why this position is great: the belly rests on the receiving partner's pelvis and abdomen, which allows for not only deeper penetration but increased closeness. Because this position is so open, it's great for partners to explore each other's bodies and increase touch and feel throughout penetration.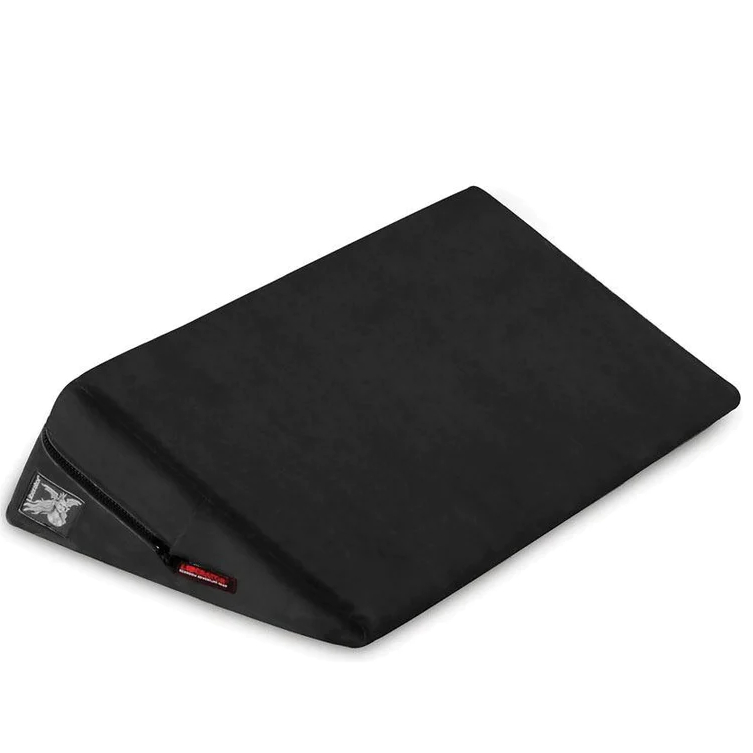 A wedge pillow is the perfect bedroom addition for anyone looking to explore new positions or trying to find a way for deeper penetration. I love using the wedge for missionary as it lifts the pelvis and allows for an entirely new angle of penetration. The wedge is also amazing for solo play as it can allow you to reach your bits easier by positioning them closer to your arms and creating an easier way to reach everything.
An amazing rechargeable wand with 10 distinctive, rumbly vibration speeds and 20 vibration patterns. This wand is amazing for any partnered or solo play and is a great addition to any scene. My favorite part is the long handle so that you can comfortably reach your bits while not having to strain yourself. This is my universal toy for all sexual experiences and I absolutely love that it's adorably decorated.
Position #2: Victory V
How to do it: The receiving partner is on their back with pillows under their legs for support. Once comfortable they raise and open their legs into a wide V shape. The giving partner positions themselves in between the legs facing forward, and is able to lift either person's belly forward towards their abdomen (receiving) or rest their belly onto their partner's pelvis for easier and deeper access.
Why this position is great: This position is great for finding comfort and stability while also allowing for different variations of penetration depending on where you position yourself or the pillow. If you are finding it difficult to hold your legs in the air feel free to use resistance straps/ yoga straps to help you find comfort and elevation.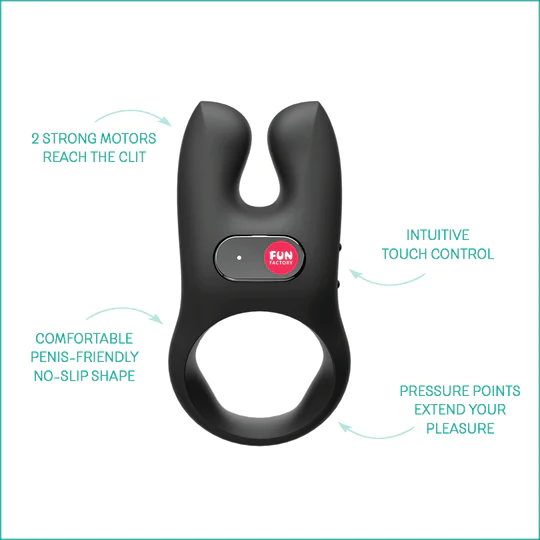 Cock rings are a great addition to any scene and are a perfect toy for anyone who has difficulty holding toys for long periods or finds it strenuous to reach those deep and intimate areas. The Fun Factory Nós is a great vibrating ring because it has flexible extensions to better reach and adapt to each person's clitoris. It also is extremely flexible and made for comfort for all types of bodies and penises.
Position #3: Doggie Style
How to do it: The person receiving gets positioned on all fours with their back slightly arched.
The penetrating partner kneels behind them, resting themselves either on the receiver's back or kneeling with a straight back depending on angle desired or level of penetration.
Why this position is great: It allows for a new angle of penetration and intimacy while also allowing for more accessibility. I'm someone who adores back kisses so this position allows exploration and stability of other parts of your body!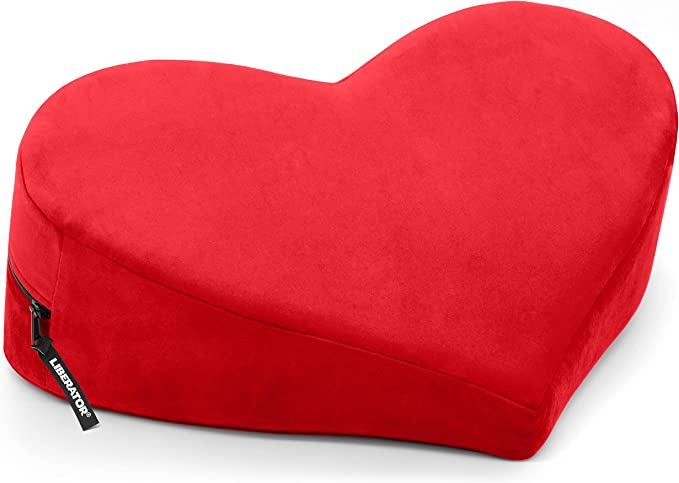 This pillow is specifically designed to cater to derrieres of different sizes and weights and is the perfect accompaniment to any scene. Whether you use it to lift off the ground for deeper penetration or easier access to yourself or use it to cradle or support yourself during doggie style this pillow is versatile and also inconspicuous.
When exploring other types of pleasure it's important to know all the tools available to you in your toolbox. BVibe is my go-to suggestion for all things exploring your BEHIND and is a personal favorite. There are so many options, sizes, and vibrations you can choose from and depending on your experience level.
I always advise going for a toy with a remote control as they not only make the accessibility easier but also allow you to lay back and enjoy the experience while having full control in your hands. Spice it up by giving control to your partner for a scene or two.