Ordinarily, I am a flight girl. I want to get to my destination as quick as possible because it allows me to maximize my time, especially during shorter getaways. However, back in February, I began exploring train travel in the us (via Amtrak), and let me be the first to admit…I am absolutely in love with this mode of transportation. Truly, I am shocked. You can view my TikTok about one of my train trips here.
I have taken more flights than I can count yet, as a plus-size traveler, I am in shambles before every flight because there are so many unknowns. Will I be denied pre-boarding? Is someone going to make a big deal out of sitting next to a fat person? Is my TSA pre-check status going to be bumped? It always leaves me a nervous wreck. One perk to train travel to me is that all these worries are almost obsolete. I am convinced that train travel if you have the time to journey at a slower pace, is ideal for plus-size travelers. Here are some tips for plus-size train travel in the USA: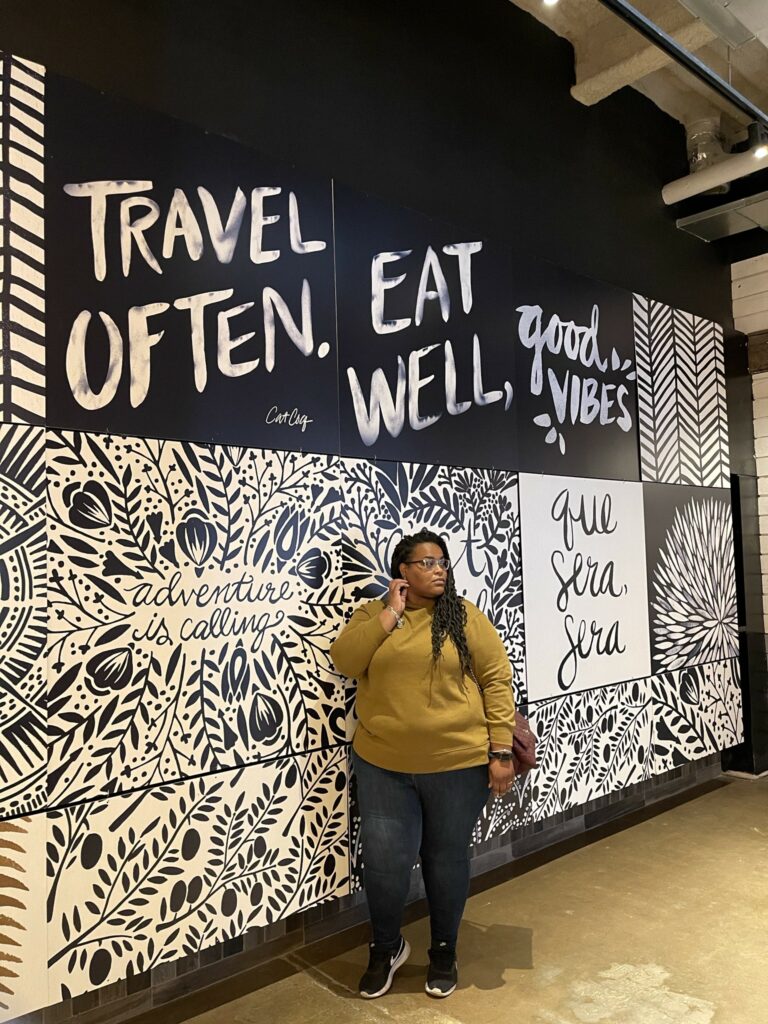 Affordability
Flight prices are not always budget-friendly. As a plus size traveler, my options are essentially to buy two seats, pray that the seat next to me remains empty, upgrade to First Class or hope Southwest is flying into a destination I am visiting in order to use their Customer of Size policy. Depending on the route, train tickets are relatively low. Although Amtrak does not have an explicit customer of size policy, they do have an "accessible travel request" the process to ensure the safety and comfort of any passenger wanting to travel with them.
Skip The Checkpoints
Before I got TSA Pre-Check, my fat body flagged the system every single time I went through the scanners. The absolute embarrassment in being asked to step aside for an extra pat down to be sure I was not a threat. Or the back and forth with a TSA agent when I had to explain to them what worked best for my fat body was to extend my feet beyond the place markers on the floor of the body scanners. Knowing that I will not have to endure this alleviates so much of my anxiety.
Space, Space, and More Space
I am just under 6'0 and a size 24; that means not only do I encroach upon the next seat, but my knees are often just centimeters away from the seat in front of me unless I upgrade. Amtrak offers seating in three classes: coach, business, and first. In both business and coach class, I had significantly more leg room and some additional seat space than on an aircraft. It's worth noting that the family-style seats in coach can provide less leg room as the double seats face each other.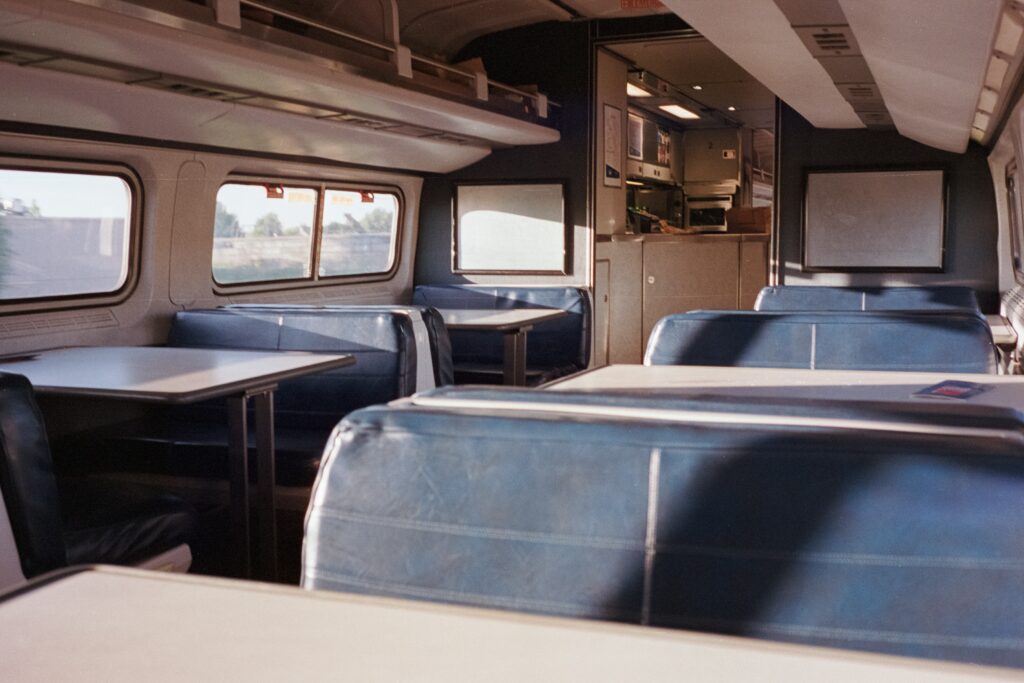 Wider Aisles
That side shuffle, shimmy that goes on walking down the aisle of the aircraft is one of the most exhausting things about being on a plane. Typically, I do pre-board but if having to get back and forth to the bathroom or deplaning it is a cumbersome minute or two. On each of the trains I have taken, I was able to walk through the aisles normally including when moving through the different cars (dining, observation, etc.)
Bathroom
Using the bathroom as a size 24 on a flight is a gymnastic exercise in and of itself. I am having to bend, twist and maneuver all sorts of weird ways to ensure I can do everything I need to do in there. There is not a lot of space inside the restroom for larger bodies to move around, in fact entering and exiting is a feat all on its own as well as employing another side shimmy technique. On the trains, the restrooms are truly ADA compliant allowing a wheelchair user the ability to enter, exit, and maneuver inside safely. For plus-size passengers, this gives us that additional space as well, which I truly appreciate. This TikTok shows how spacious it is inside a train restroom, no gymnastic moves are required!

There are plenty of other perks to enjoying train travel such as scenic routes, the occasionally ability to step off the train at new stations and an overall less chaotic travel experience.