I was recently invited on a press trip to Finger Lakes Wine Country to explore the wine trails. Finger Lakes Wine Country in upstate New York has three wine trails sprinkled with award-winning wineries with stunning lakeside views. The Cayuga Lake Wine Trail, established in 1983 is the first organized and longest-running wine trail in America. The Keuka Lake Wine Trail highlights family-owned and operated wineries that have been a part of the Finger Lakes Wine Country community for generations. While the Seneca Lake Wine Trail is one of the largest cohesive wine trails in North America. Use this itinerary as your guide for wine tasting in Finger Lakes Wine Country.
*Please note that wineries on all three wine trails close at 5:00 PM
Where To Stay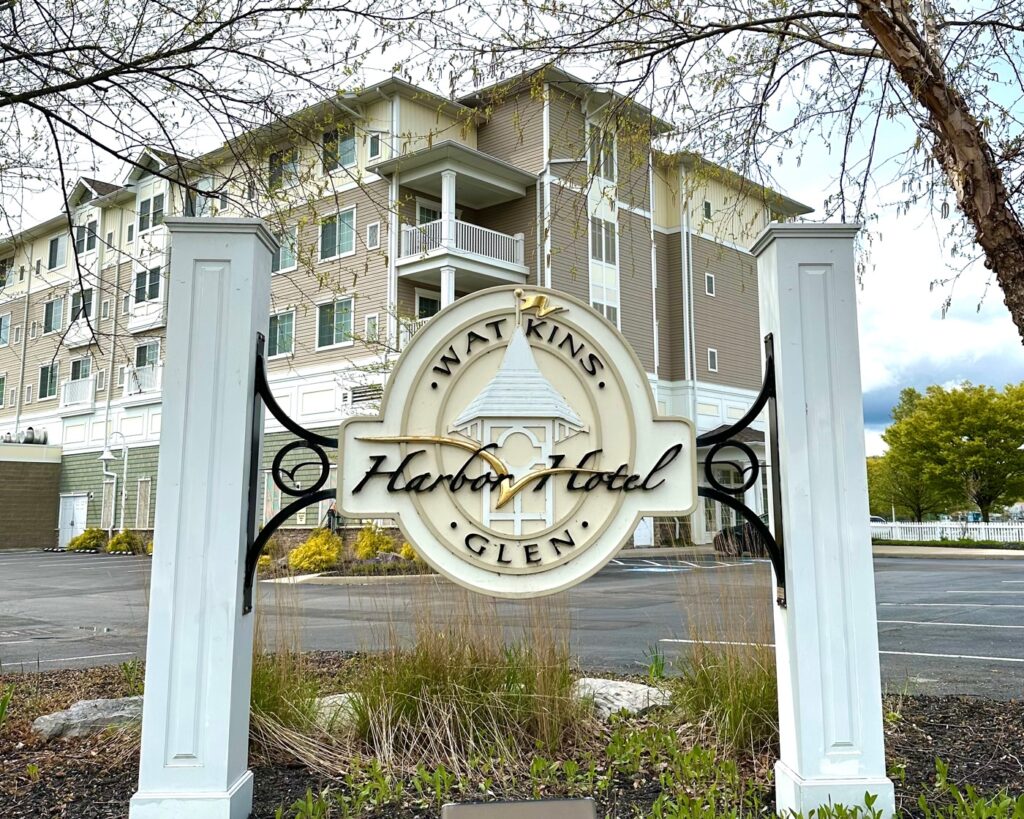 I stayed at Watkins Glen Harbor Hotel in Watkins Glen, New York. It's right on Seneca Lake but feels central when exploring all of the wine trails. If you're hoping to stay where you play, both Buttonwood Grove Winery and Glenora Wine Cellars offer lodging.
Day 1: Seneca Lake Wine Trail
After a light breakfast at the hotel, I went for a walk around Watkins Glen and found Seneca Sunrise Coffee along the way. Here I enjoyed a pastry and a yummy chai latte.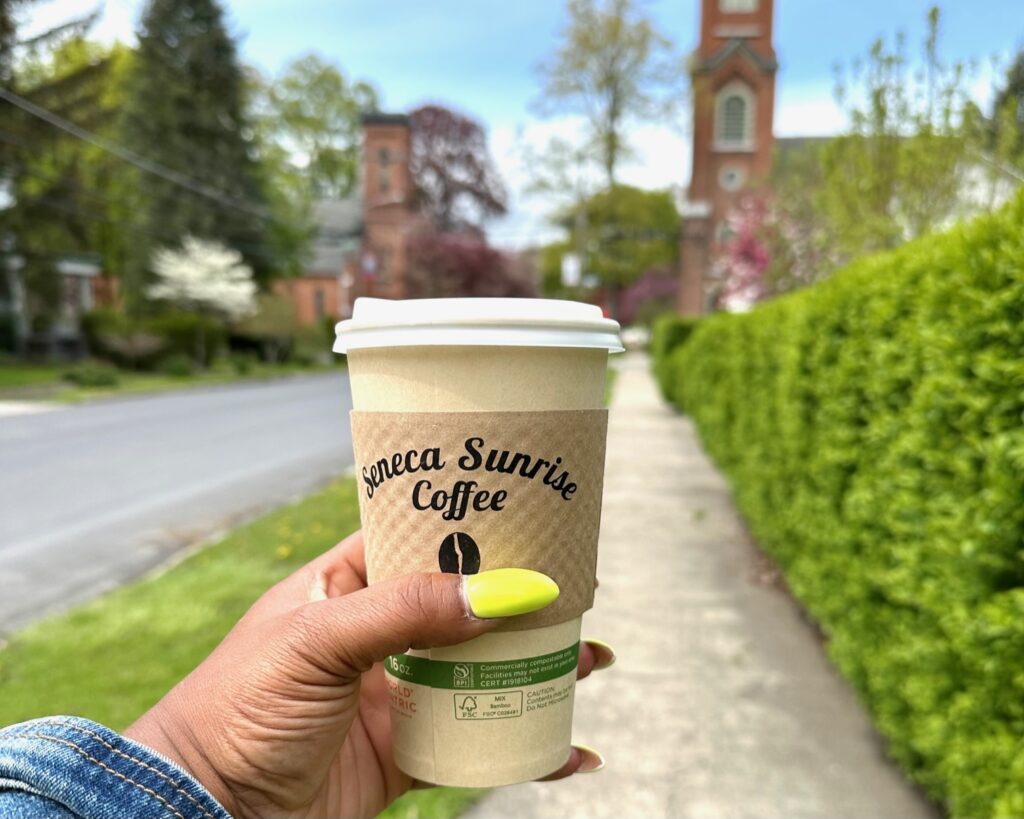 My walk ended at Seneca Harbor Park with a stunning view of Seneca Lake.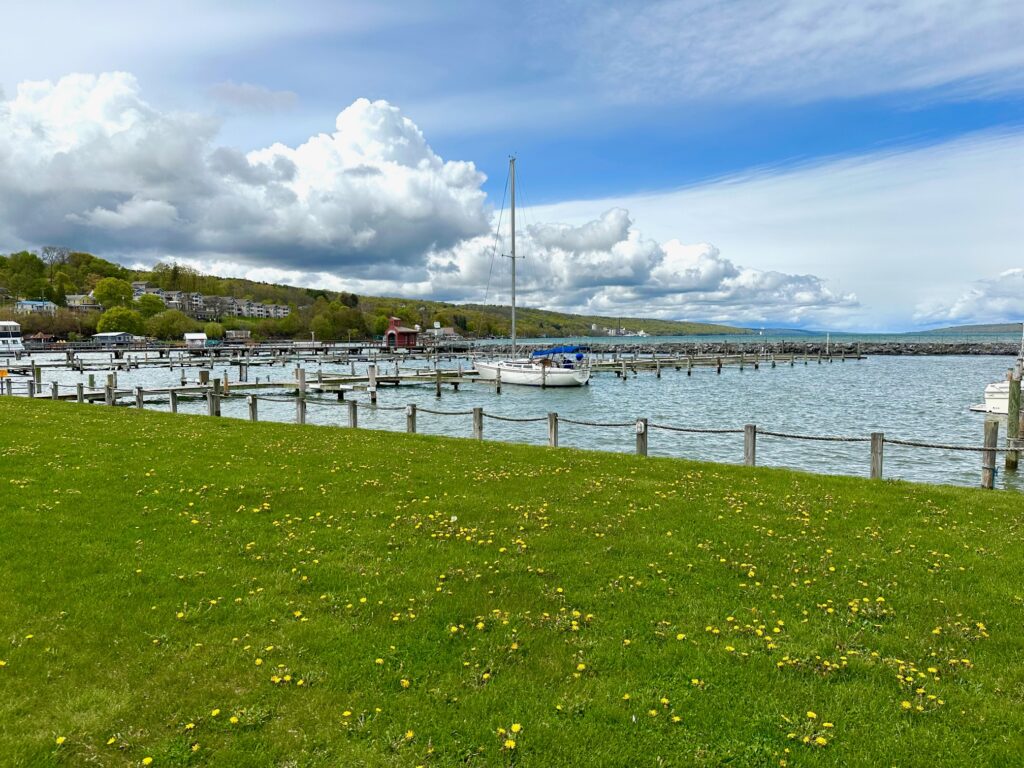 My first stop on the Seneca Lake Wine Trail was for lunch at Ginny Lee's Café in Lodi, New York. Not only do they after classic American food, it's on the same property as Wagner where you can have beer or wine. At Ginny Lee's I opted for a root beer, a burger, and fried pickles and wasn't disappointed.
*Ginny Lee's Café has seasonal hours, so be sure to check when planning your visit.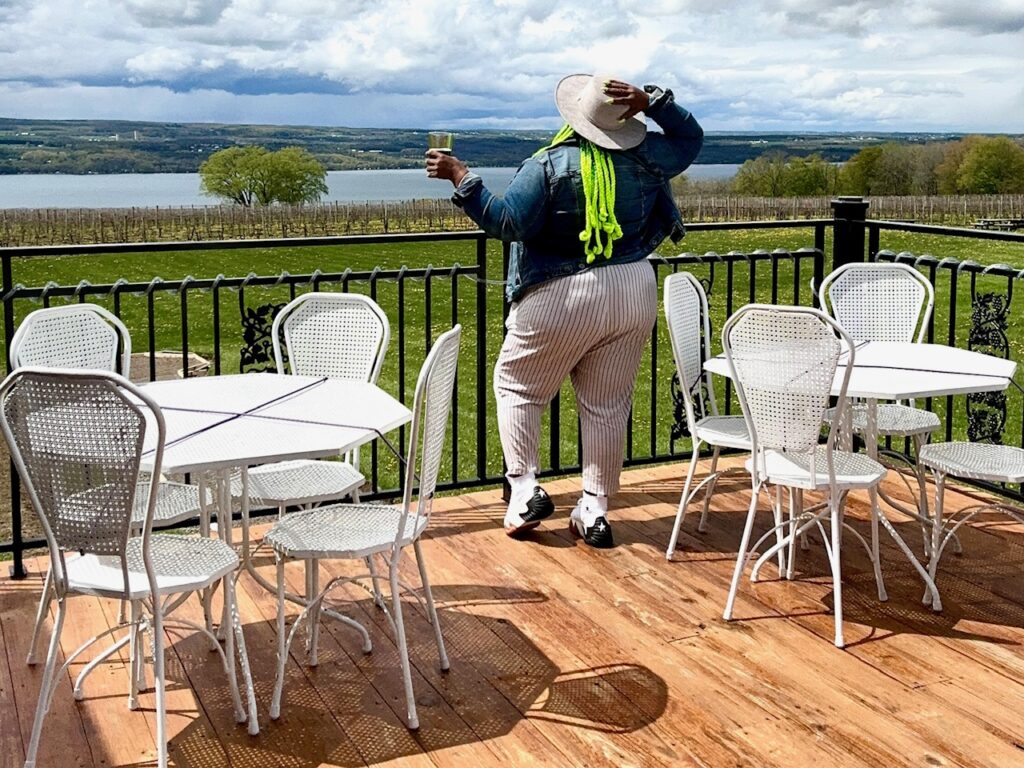 Adjacent to Ginny Lee's Café is Wagner Vineyards Estate, one of my favorite wineries in the region. From the tasting room, you can see rows of vines as you taste the fruit of their bounty. One of my favorites is their Dry Rosé of Cabernet Franc. Did you know that rosé is just red wine with reduced fermentation time?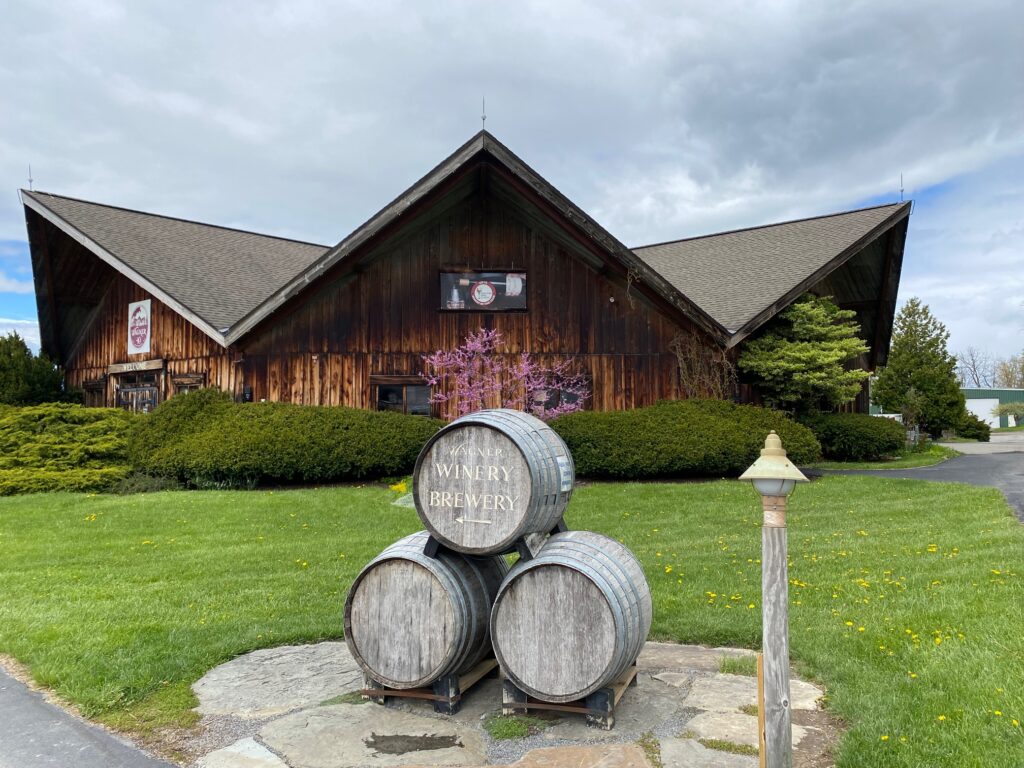 My next stop was Glenora Wine Cellars in Dundee, New York. This is where I learned how much I like fruit wines. Their sweet wines like Sassy Strawberry and Peach Passion would make a refreshing mimosa or Bellini. After a tasting with a view, I made my way down to Veraisons Restaurant for dinner. Which is conveniently located on the same property.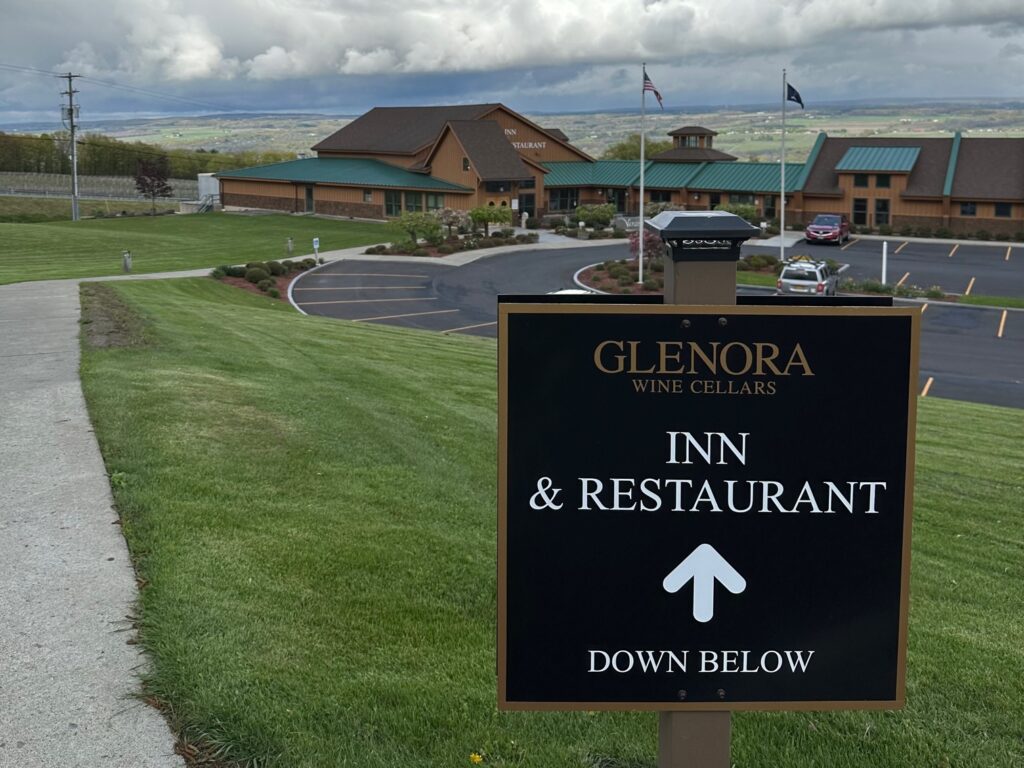 Here I was able to meet the man behind this from-scratch kitchen, Executive Chef Steven Schettino. He prepare me a delicious 5-course meal and the Maple Glazed Salmon with Pink Peppercorn was the star of the show.
Day 2: Keuka Lake Wine Trail
I started day two at Glen Mountain Market Bakery & Deli in Watkins Glen, New York. It's just a few blocks from Watkins Glen Harbor Hotel. I started my day with another chai latte and a different fresh pastry.
*The Glen Mountain Market Bakery & Deli is open Thursday – Monday from 7 AM -2 PM.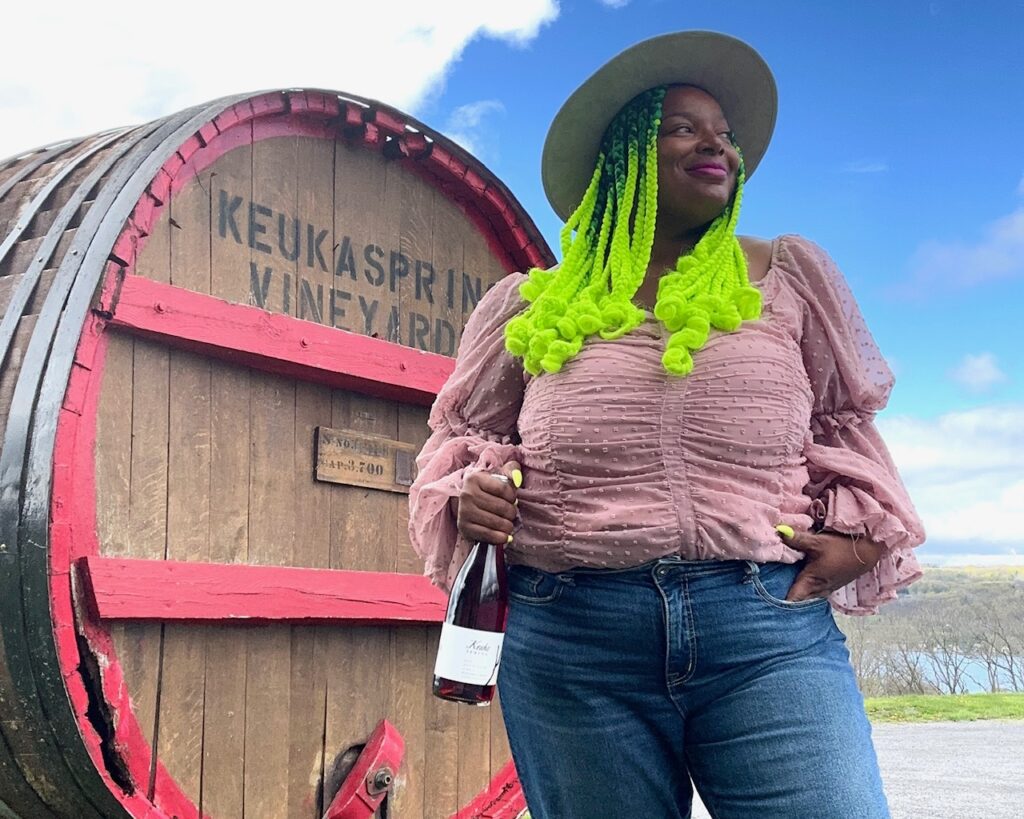 The first stop on the Keuka Lake Wine Trail was Keuka Spring Vineyards in Penn Yan, New York. This tasting room has the best view of Keuka Lake, hands down. While I was there I tried a Sparkling Baco Noir for the first time and I can't stop thinking about it!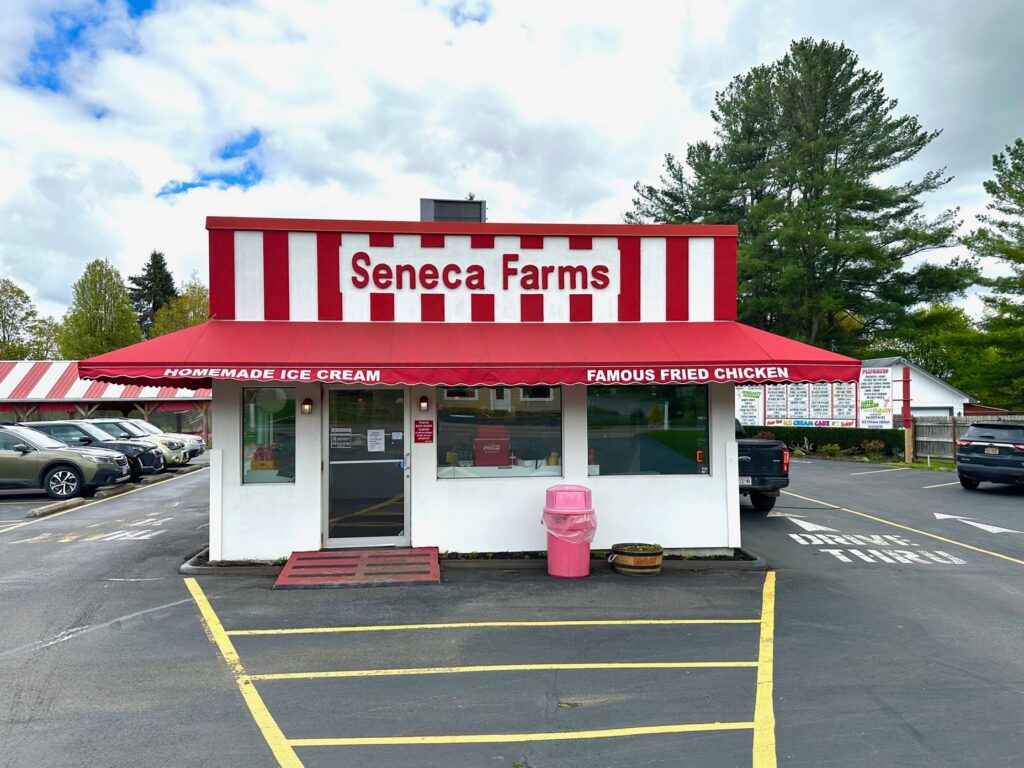 For lunch, I headed to Seneca Farms for some of their famous fried chicken and I wasn't disappointed. Just be sure to save some space for the delicious homemade ice cream they sell next door!
My final wine tasting destination on the Keuka Lake Wine Trail was Heron Hill Winery in Hammondsport, New York. This beautiful space was designed to look like the inside of a wine barrel and according to Travel & Leisure Magazine, it's one of the top ten most beautiful places to drink wine in the world.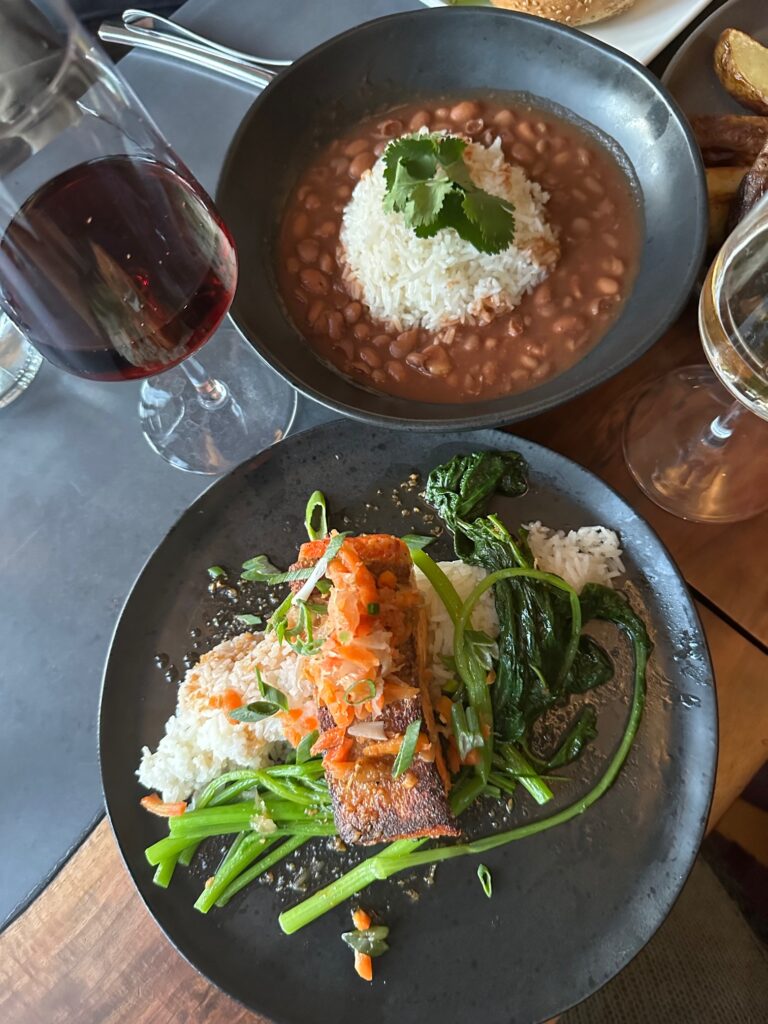 After a break at the hotel, I walked down to Graft Wine and Cider Bar in Watkins Glen, New York for dinner with friends. This seasonal menu changes frequently but the incredible chef and staff focus on farm-to-table food and are always serving up a delicious mix of Latin-fusion bites.
Day 3: Cayuga Lake Wine Trail
For a casual homestyle breakfast, I made my way to Elf in The Oak, in Burdett, New York for their Sammie Waffle Breakfast sandwich. Which came highly recommended.
*Elf in The Oak has seasonal hours, so be sure to check when planning your visit.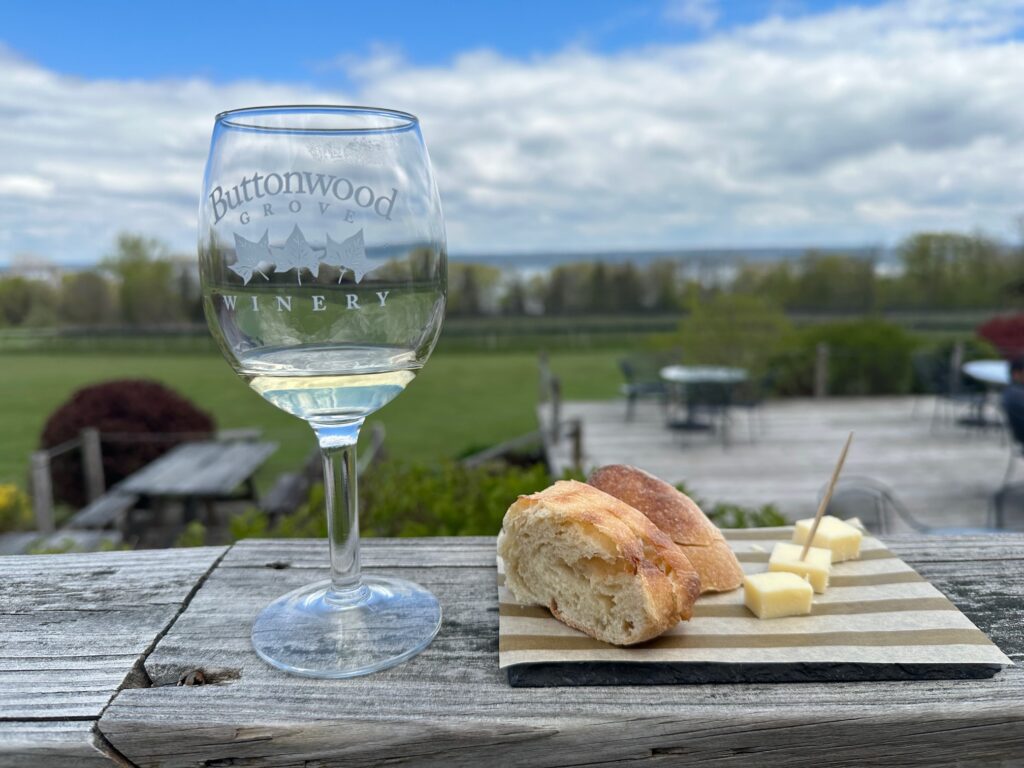 I started my wine tasting tour of the Cayuga Lake Wine Trail at Buttonwood Grove Winery in Romulus, New York. Something to note about this winery is that it's one of very few that offers free cheese and bread with a standard tasting. Here I tried Pêt-Nat for the first time. Pét-nat is an abbreviation for "pétillant naturel"—a French term that means "naturally sparkling." Pét-nat is the oldest method of making sparkling wine. It's also known as the ancestral method or méthode ancestrale.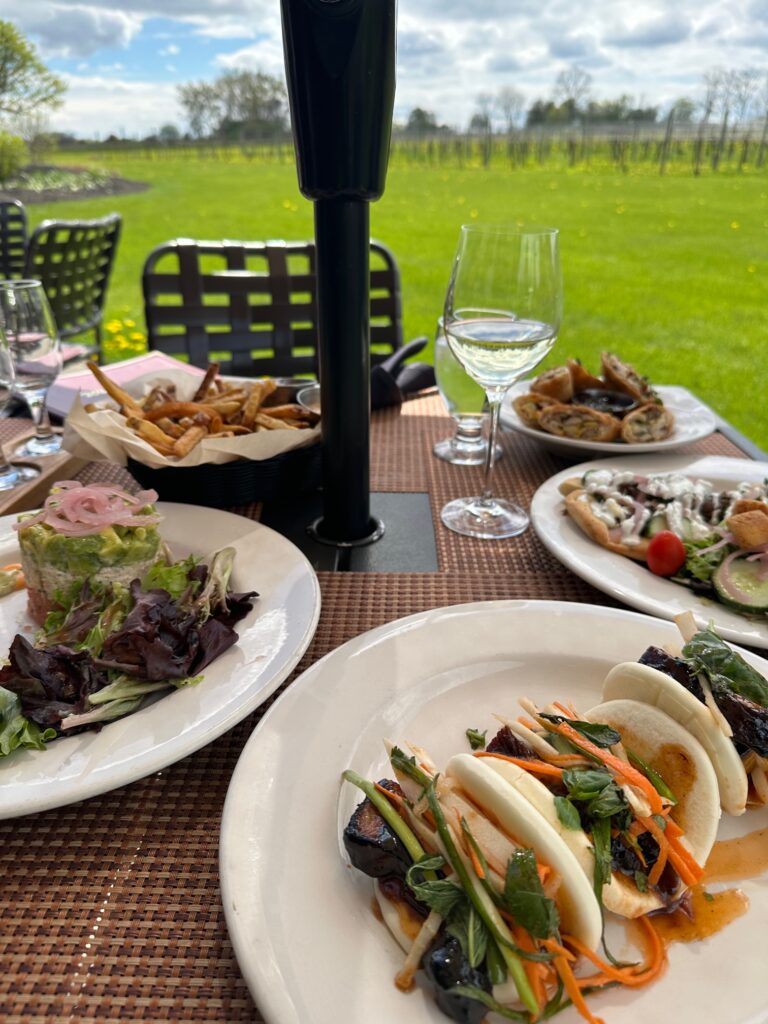 Lunch at the nearby Field & Vine Restaurant at Knapp Winery in Romulus, New York was one of my favorite food stops. This American-fusion restaurant is a standout for many reasons. Including their Pork Belly Bao Buns, Seafood Avocado Tower, and their wine flights. Which features other local wines along with Knapp wines.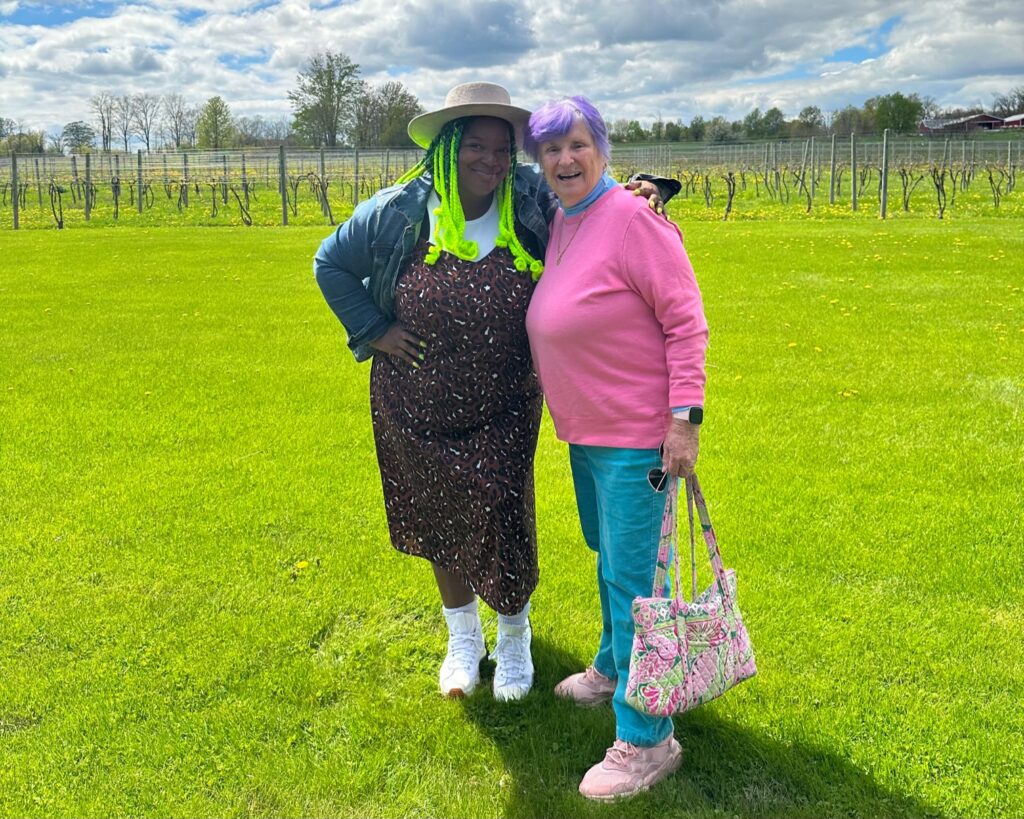 During my tasting at Knapp Winery I tried their award-winning Blaufränkisch for the first time and it's great if you like your red wine a little spicy. I took this photo in the Knapp vineyard with my spicy new friend! We both had bold, bright looks so I asked if we could take a photo together. She was visiting Finger Lakes Wine Country with her partner celebrating their 20th anniversary!
One of the many reasons I was excited about this press trip is because of the lack of access for marginalized people in the wine space. To be frank, the wine industry feels like an exclusive club for those who know about wine and can afford it.
However, the wine industry is changing and Finger Lakes Wine Country is a leader when it comes to intentionally creating spaces that are safe, accepting, and accommodating for everyone. Meeting this cute queer couple reminded me that we're moving in the right direction.
Do you feel like the wine industry is inclusive? Did you learn anything new about wine from this post?