This year we hosted our first Fat Camp UK in the seaside town of Brighton! We hosted our iconic fat-friendly retreat during a bank holiday so that British babes could attend but all of our campers were American! Here are some of the Fat Camp UK Highlights which include quintessentially British things like a tea party and fish and chips.
One of the key components of all of our Fat Camps is hiring a professional photographer. We don't only want to capture the memories, we want to normalize fat beauty, fat travel, and fat community. For Fat Camp UK we hired local Brighton photographer Daria Szotek.
Fat Liberation Month
It was important for us to host this retreat during Fat Liberation Month. Fat visibility is one of the many reasons this retreat is so important. During the weekend campers bonded at home and explored a new place. As marginalized people, it often feels safer to travel with a group who can relate.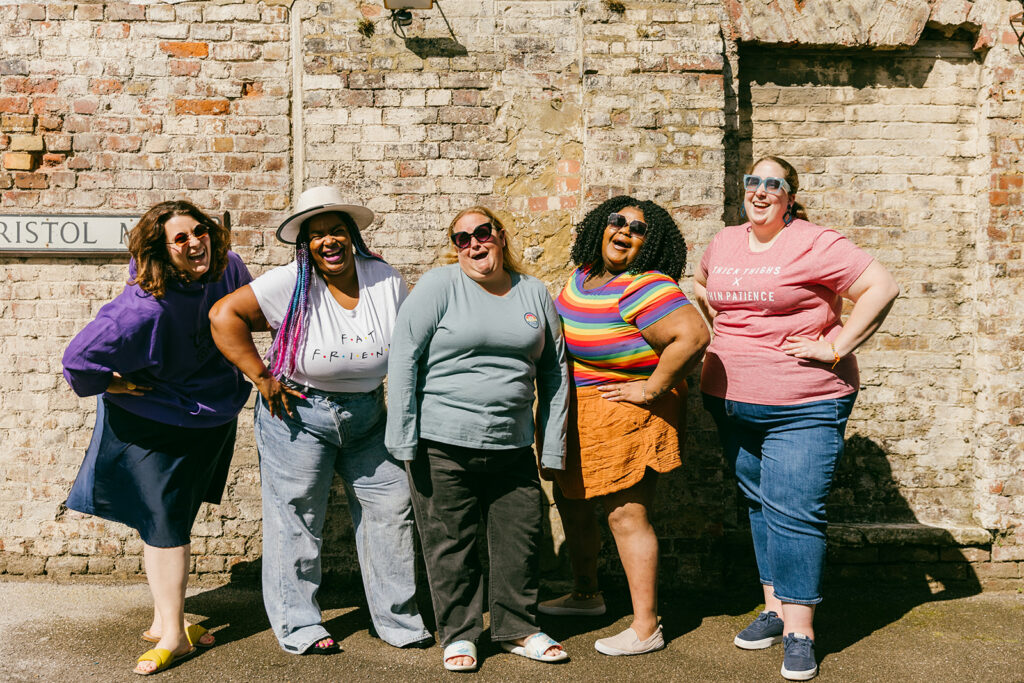 All of the Fat Campers revived a custom Fat Camp friendship bracelet.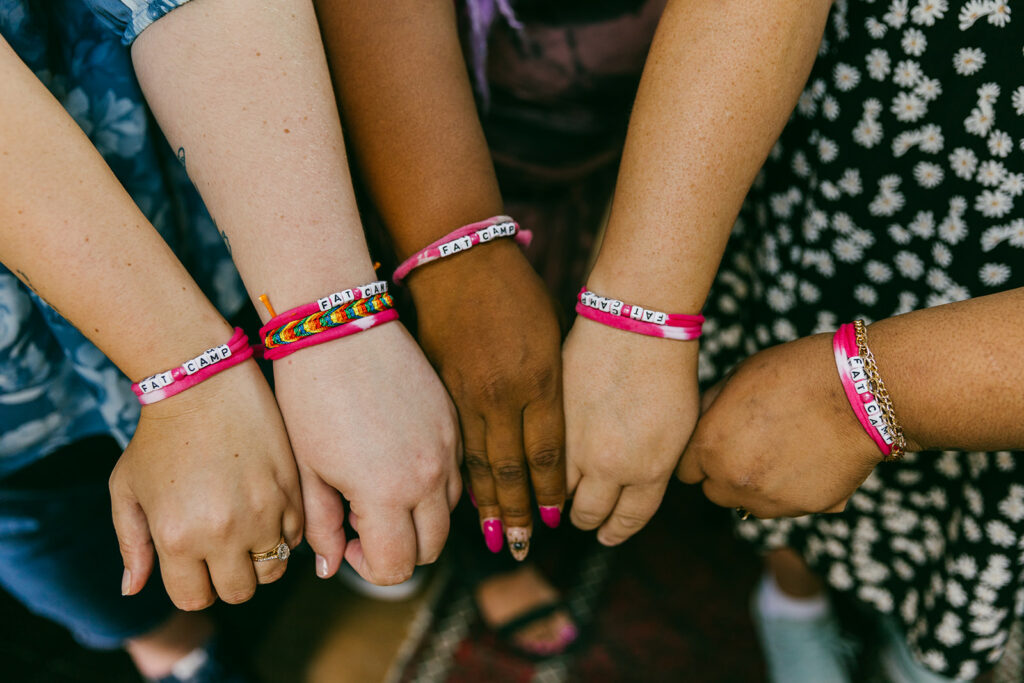 After tea and charcuterie Fat Campers compare anti-chafing shorts, a fat girl's best friend!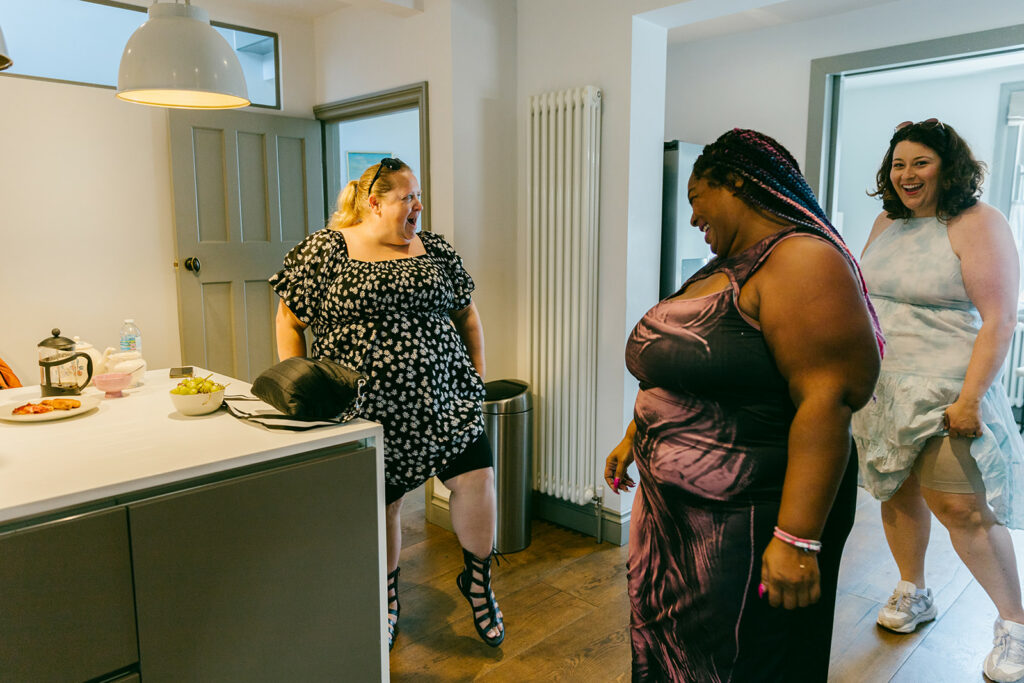 Brighton Babes
Our Fat Campers couldn't wait to see Brighton and the best way is by bus. Taking a double-decker bus is a must in the UK! Which we're happy to report were quite accessible.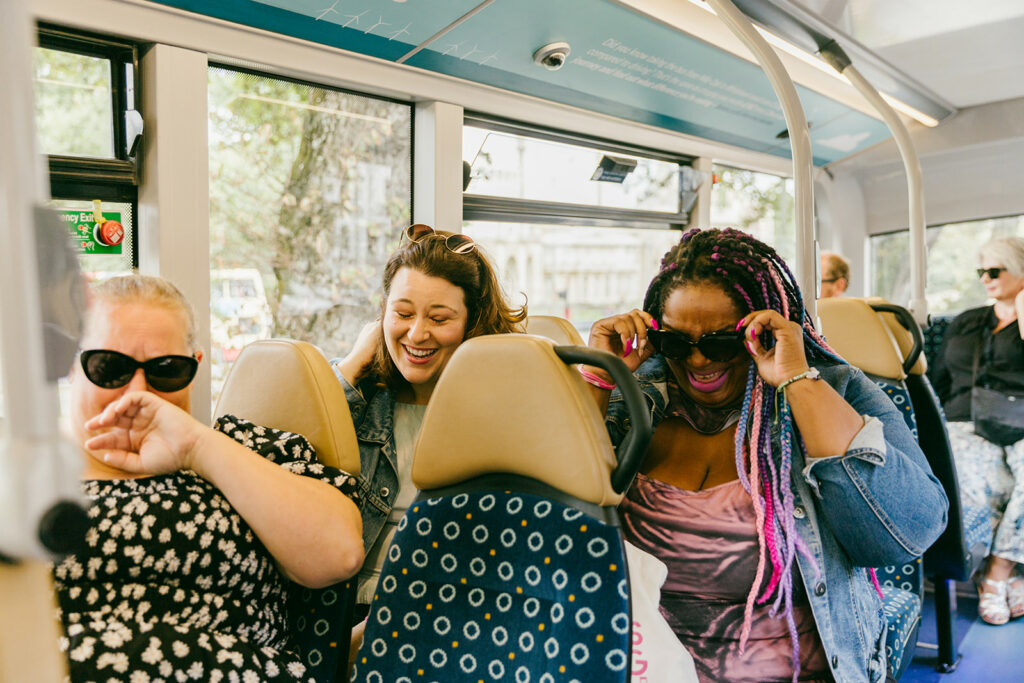 Another must-see in Brighton is these colorful beach huts! Be sure to bring an umbrella or rain jacket to combat the temperamental British weather. It decided to rain only when we wanted these photos.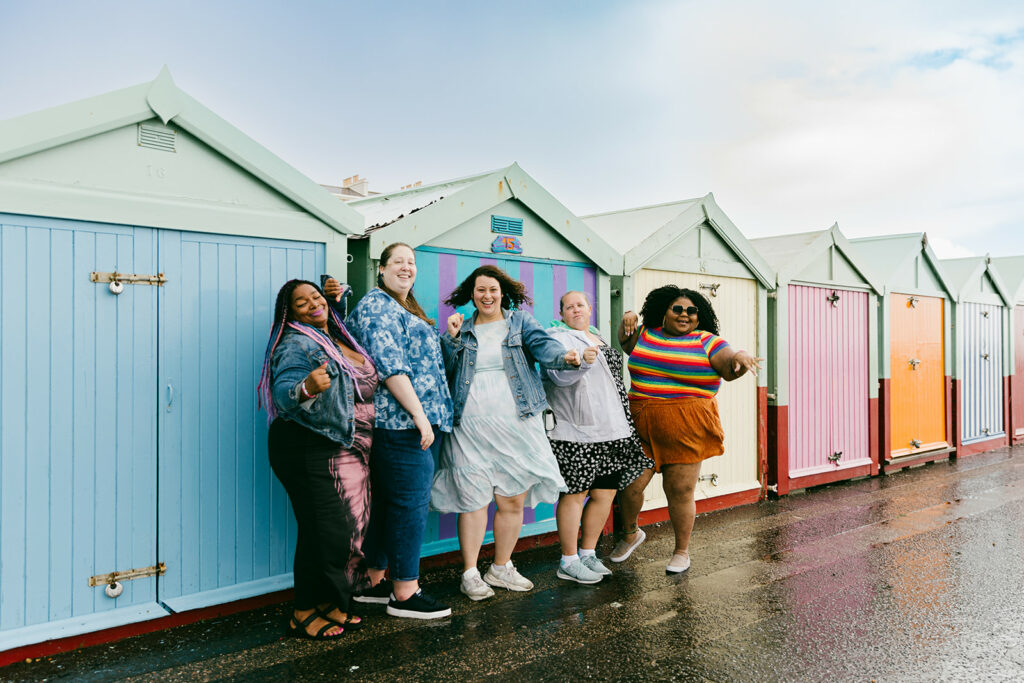 You have to eat fish and chips when you're so close to the beach! We made a reservation at Rybka and weren't disappointed. The restaurant is cozy and soon after we arrived there was a 45-minute wait for a table.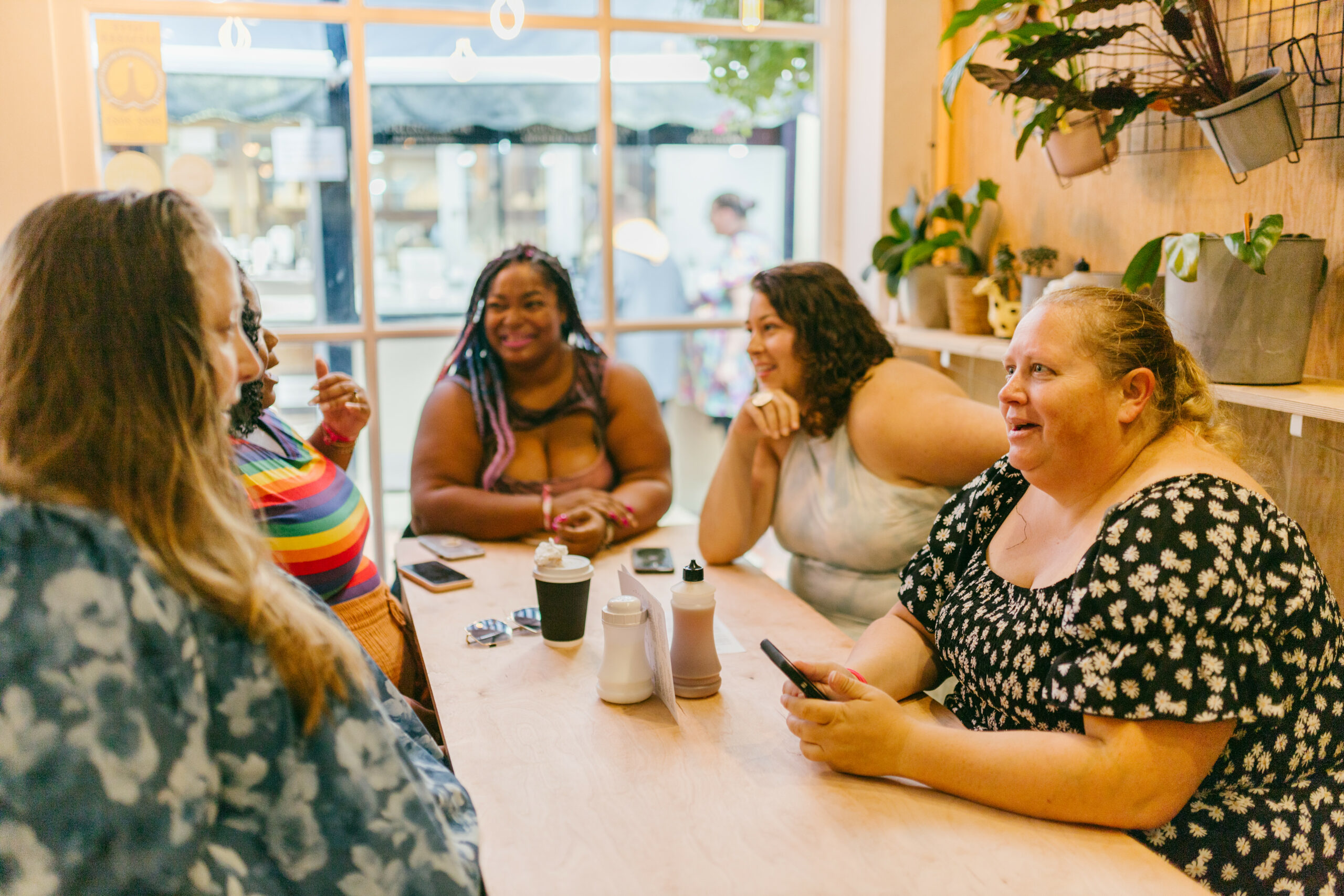 After lunch at Rybka we did a bit of shopping in the The Lanes and eventually ended up at the Royal Pavilion. The Lanes is a popular neighborhood in Brighton known for local shops, restaurants, boutiques, pubs, and art galleries.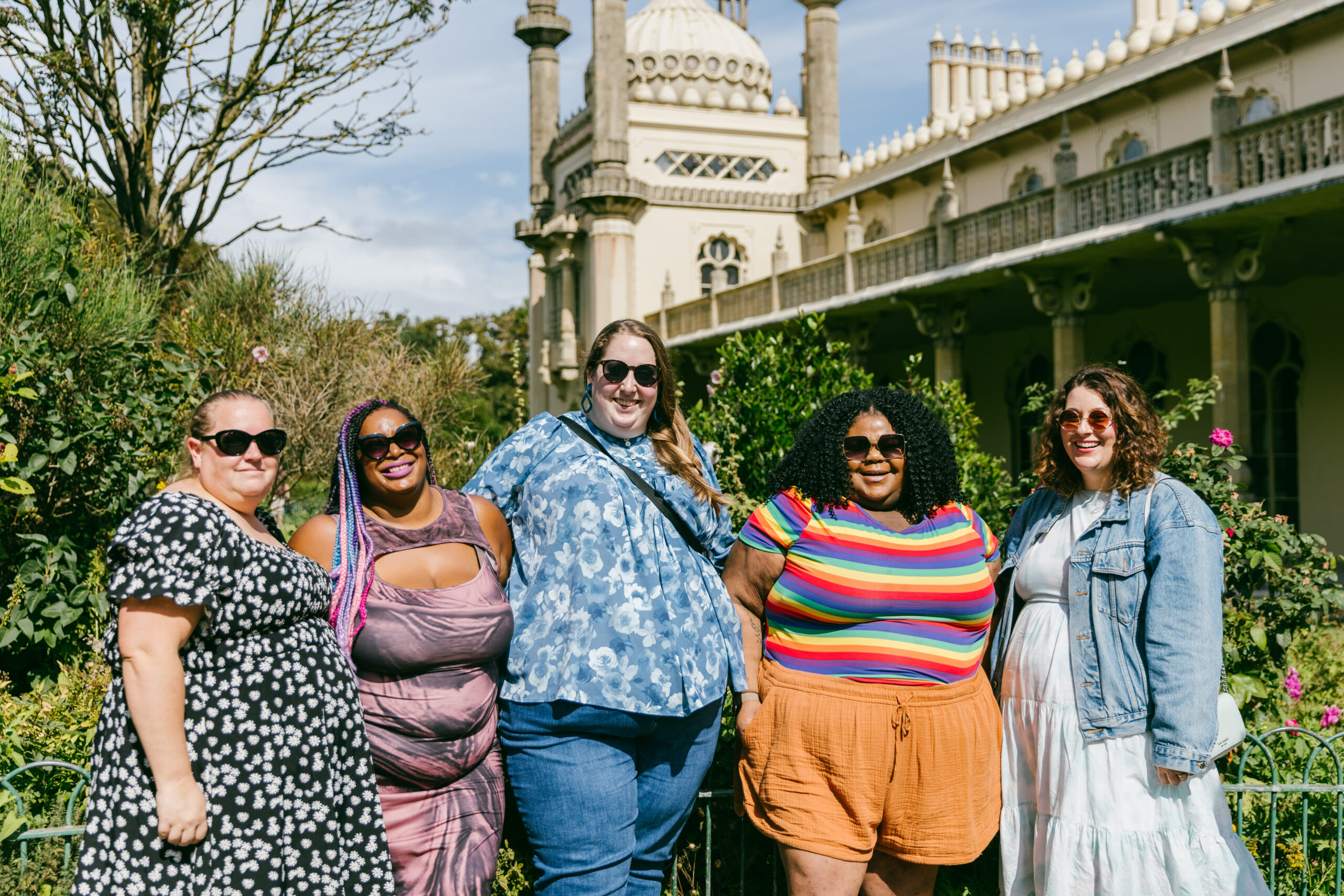 The weather shifted after lunch so we decided to walk around the gardens of the Royal Pavilion before making our way down to the beach and Brighton Pier.
These are some of the Fat Camp UK highlights but our campers had so many more experiences over the weekend. Including being visited by an international journalist for a Fat Camp UK feature!
Our first Fat Camp UK was a success thanks to support from Fat Girls Traveling, Visit Brighton, Kix'ie, Bobo Design Studio, and Bird & Blend Tea Co.