This Earth Day we're sharing plus size ethical and sustainable brands you should shop to lower your carbon footprint. For so long fast fashion retailers were the only options for on-trend plus size fashion. These 10 brands prove that you can be stylish and sustainable at the same time. The icing on top, they are all available in a size 5X or larger!
ARQ offers sustainably-made organic cotton basics at a reasonable price. Their tanks and underwear are available in sizes XXS to 6X. Bras and Bodysuits are available in sizes XS to 4X. ARQ was founded in 2016 as a children's line and has expanded into adults while holding on to that youthful spirit. Which is evident in the playful prints.
We've all been living in loungewear for the last few years and HARA is a fantastic sustainable option. Their mission is to bring change and awareness to human and environmental issues within the fashion industry. Their OEKO-TEX 100 approved bamboo fabric and natural plant dyes ensure top quality and avoid any chemicals getting absorbed into your skin. Not only do they make comfy loungewear in buttery soft bamboo fabrics they make bras, undies, and sportswear in sizes XS to 5XL.
They have also teamed up with the Environmental Justice Foundation to support their projects in remote areas of the world that are under environmental stress. Profits from every HARA purchase go to EJFoundation.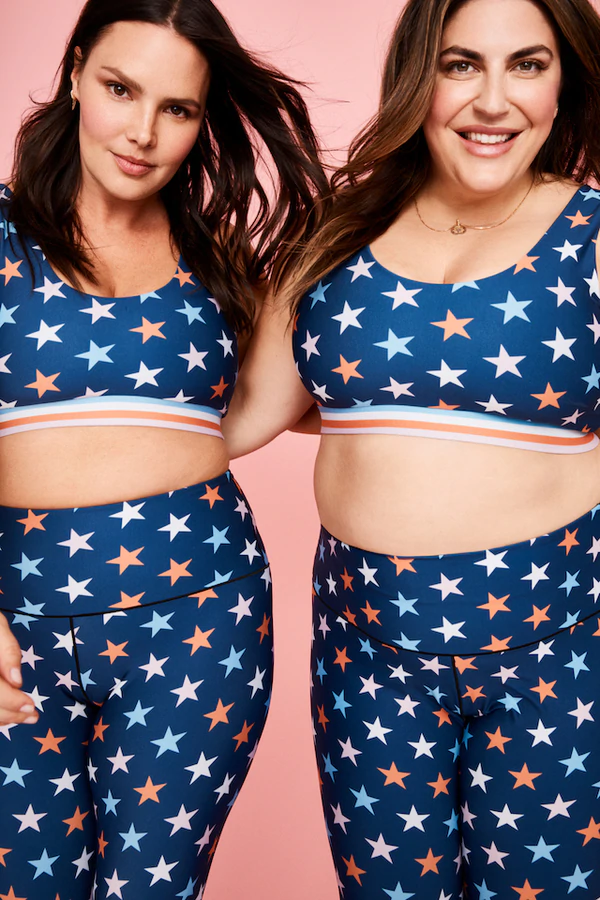 Day/Won was the first fully size-inclusive sustainable active wear brand in the United States. Every item ranges from a size 0 to 32, and comes in unique prints that allow you to express your style sustainably.
Girlfriend Collective is an active wear brand that uses recycled plastic to create comfortable and durable sportswear. The brand uses SA8000-certified fair production practices and their production process, the factory it partners with, and its fair labor initiatives and certifications are shared on the About Page. With sizes that go up to 6XL it's easy to see why this is a revolutionary active wear brand.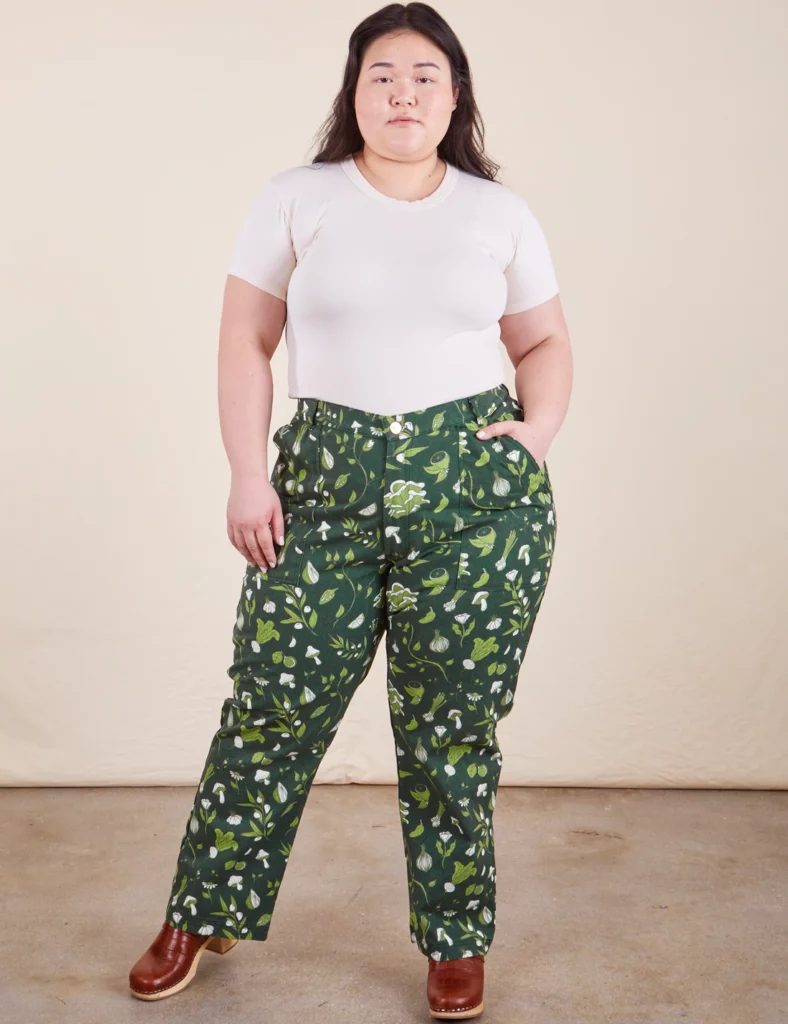 Ethically made in Los Angeles Big Bud Press is a unisex brand that's ethically made with local Californian contractors. Garments range from sizes XXS to 7XL and are made of natural cotton and hand-dyed using nontoxic dyes.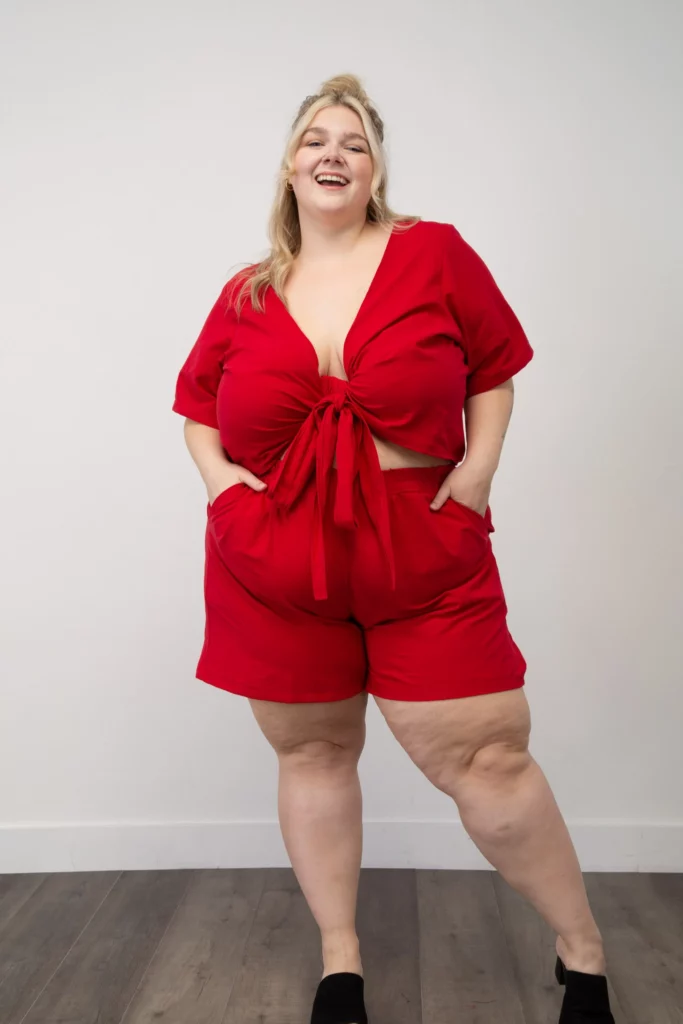 Oge Ajibe is a black-owned and sustainable fashion brand that's made to order in Canada. Using sustainably sourced 100% cotton as well as recycled and dead-stock fabric. Currently, Oge Ajibe is a one-woman team. Which means each garment is crafted, marketed, and sold by founder, Ogechukwu Ajibe. Everything is produced in-house from her mini studio and is available in sizes XS to 5X.
Over 90 percent of the clothing found at On The Plus Side is made from eco-friendly, natural fibers. The clothing is manufactured in fair labor environments and the company is committed to sustainable practices in its production and at its headquarters. From underwear to swimwear, denim to dresses this brand only produces plus size fashion from sizes 18 to 48 (8X).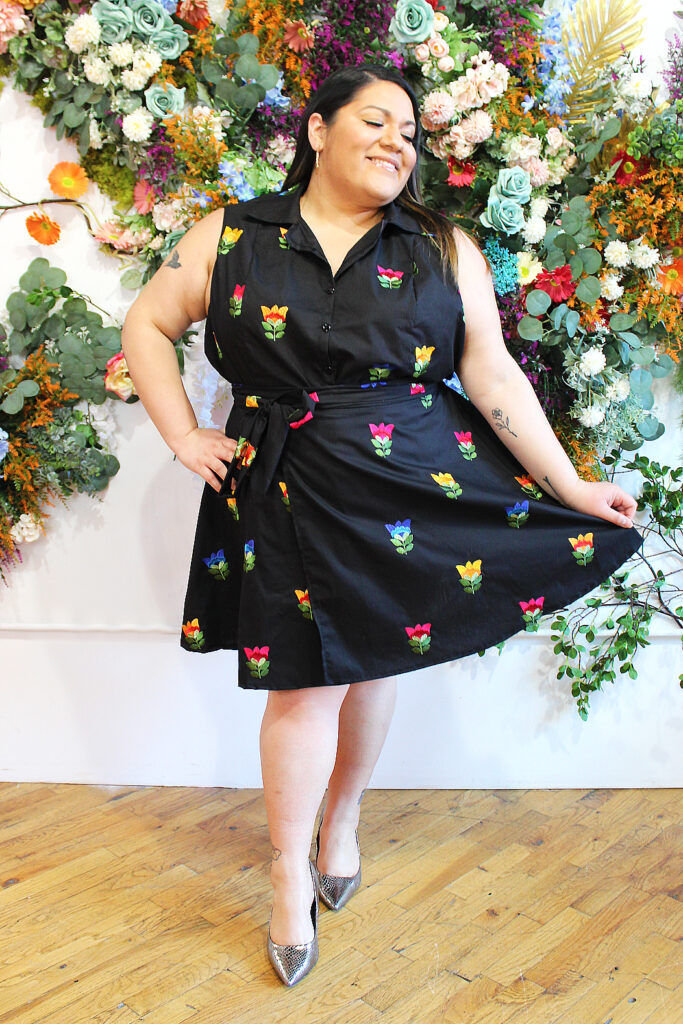 Affordable, inclusive, and custom are three words that describe the ethical clothing line Smart Glamour. Every item is customizable, made in NYC using cotton-based fabrics purchased from small local businesses, and are available in sizes XXS to 15X and beyond!
Each Wray NYC piece is designed in New York City and manufactured at fair-trade factories in Hong Kong, India, and Peru. The styles run from romantic to classic with sizes up to 6X.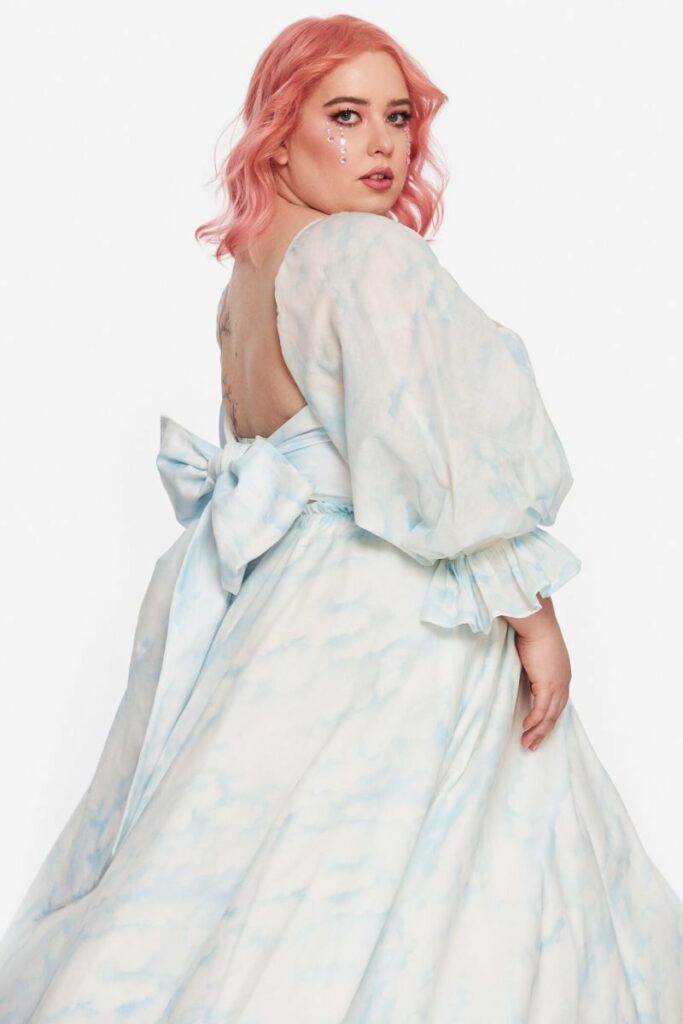 Loud Bodies is the perfect place to shop for sustainable dresses and formalwear. Want to add pockets to your piece? Most items are made-to-order and customizable. Not only does this brand have an ethical production process, plastic-free packaging, OEKO-TEX certified fabrics, and nontoxic dyes. They offer sizes XXS through 10XL, and if you don't fall within that range, Loud Bodies will customize pieces free of charge.
Did your favorite plus size ethical and sustainable brands make our list? Let us know who we should have on our radar in the comments.