This summer our Editor-in-Chief, Annette went to Santorini, Greece for the first time and is sharing her tips for the perfect flying dress photoshoot. Documenting your travel with photos is essential and hiring a local professional photographer has never been easier. Flying dress photos shoots have become more popular in recent years, especially in destinations like Greece, Turkey, and Mexico.
Find Your Photographer, Quick!
Book your photographer in advance. The good ones book up quickly! We highly suggest Stella Kritikou and her team! Prices usually start at €300 for a 30 minute session.
Best Dressed
The dress is key in a flying dress photoshoot, especially as plus size travelers! Ask if the dress rental and assistant are included in the photographers rate. The purple halter dress provided for Annette was included and fit her size 20 body without issue.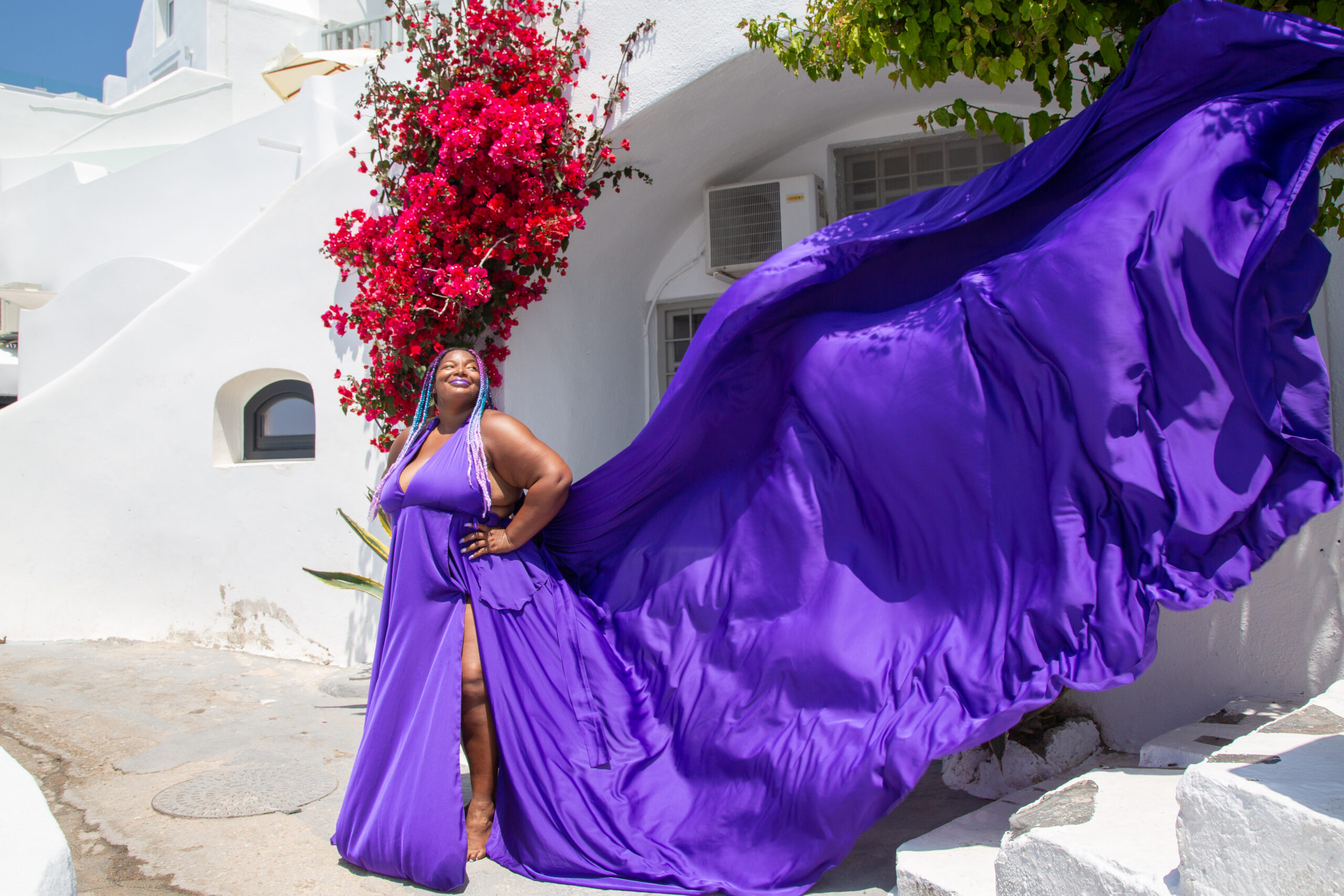 Hitch A Ride
There's no Uber in Santorini and finding a taxi there was nearly impossible. Rent a car or hire a driver to get you to and from your photoshoot. It's an investment and a timed session so don't be late.
Arrive Prepared
Arrive fully prepared. There's no changing area, bathrooms, or mirrors.
Quick Change
Wear something easy to change out of to the photoshoot. You'll be changing into your flying dress in public. We suggest wearing biker shorts and a strapless bra under your flying dress. So, wear something to your photoshoot that works with those undergarments.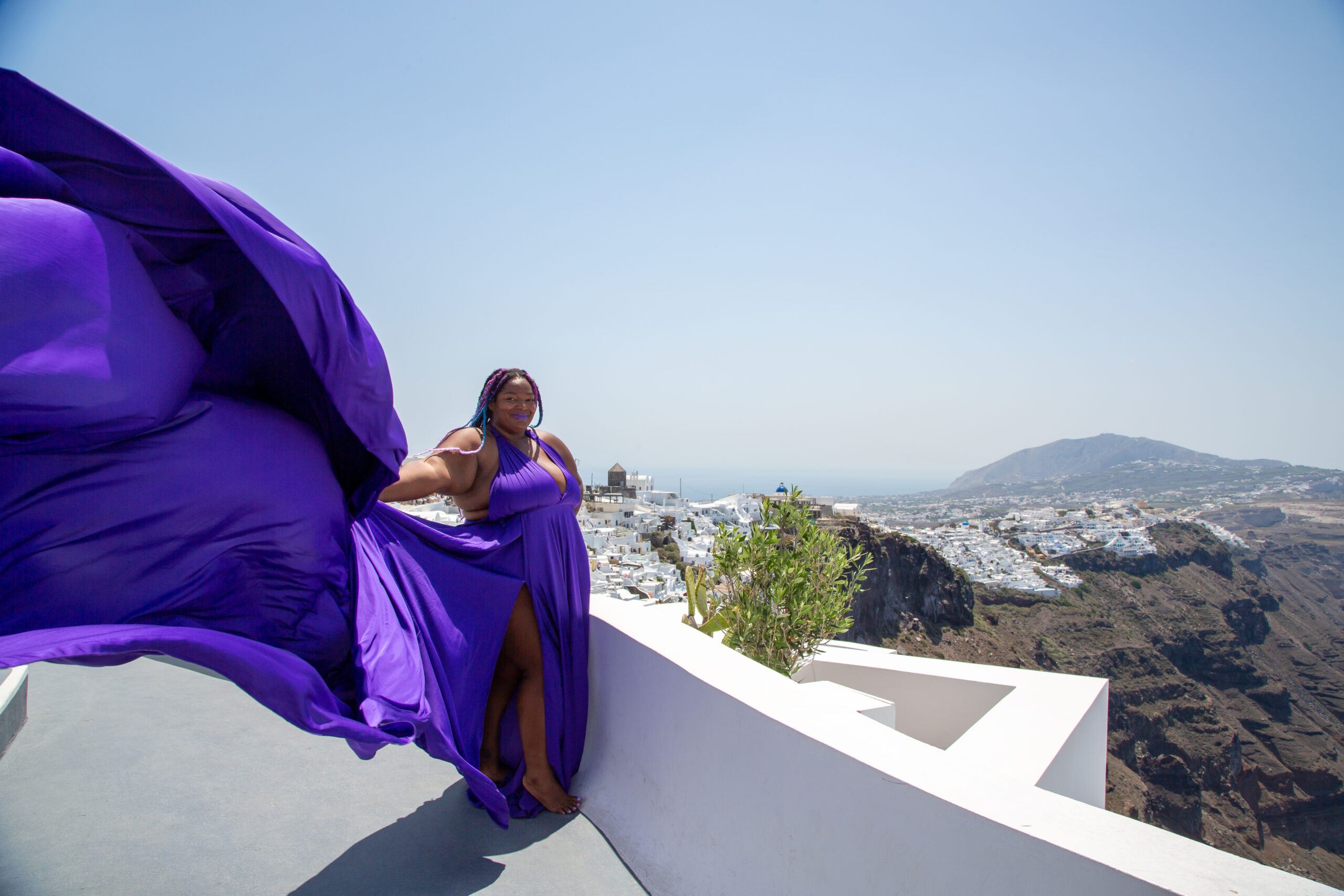 Let It Slide
Bring flip flops or slides to wear in between photo locations. The ground feels like lava on your feet and you'll be walking to different locations and to get away from other photo sessions.
Be Hot. Look Cool.
It's important to bring your confidence to your flying dress photoshoot. The photos will be taken in public and people might stop and stare. You should be hot but look cool and the best way to do that is to bring a makeup towel and portable fan. Both will help keep you looking cool in the hot sun.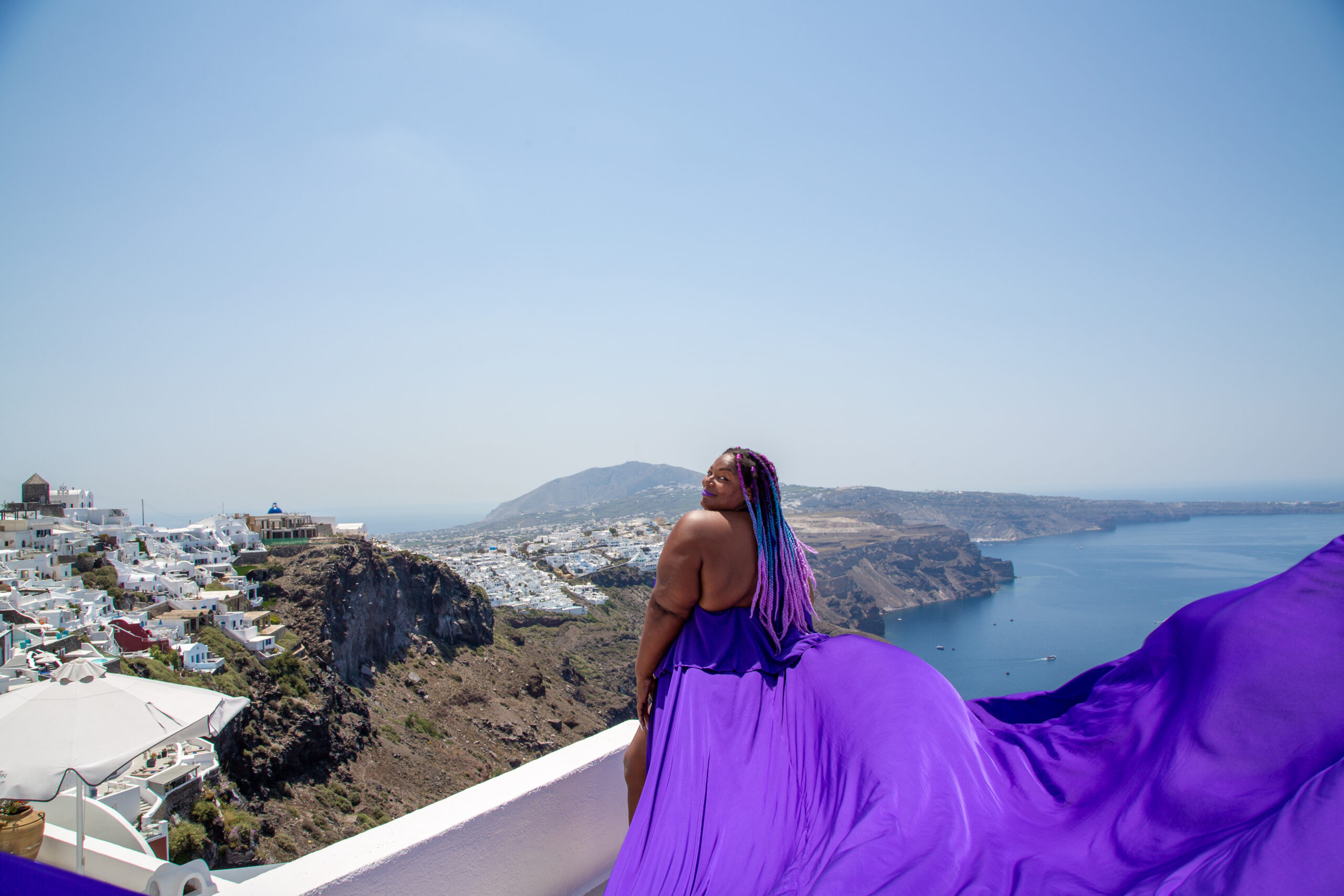 Bring Cash
Bring cash. Depending on the length of your session it could be difficult to get enough cash from an ATM on the island.