I've recently returned from a European Summer and after nearly a week in Rome, Italy I have a few favorite food spots. If you're wondering what and where to eat on your Roman holiday here are 8 places to eat in Rome.
Pro tip: The best restaurants book up quickly so make reservations to any restaurants you want to visit that accept them.
Coffee With A View
This was the perfect place to grab a latte, a table and wait for our time slot to visit the Colosseum. If you plan on visiting the Colosseum make sure to get your tickets in advance.
Lasagna
The line for this popular restaurant wasn't as long as it could've been. It's worth all the hype it's gotten on TikTok so if you want to taste this mouthwatering lasagna get in line early! They don't do reservations.
Mussels
I really got into mussels this summer. I had them in France, Barcelona, and Italy. These from Babbo's were hands down the best. The broth had so much flavor and the toasted bread did a great job at soaking it up!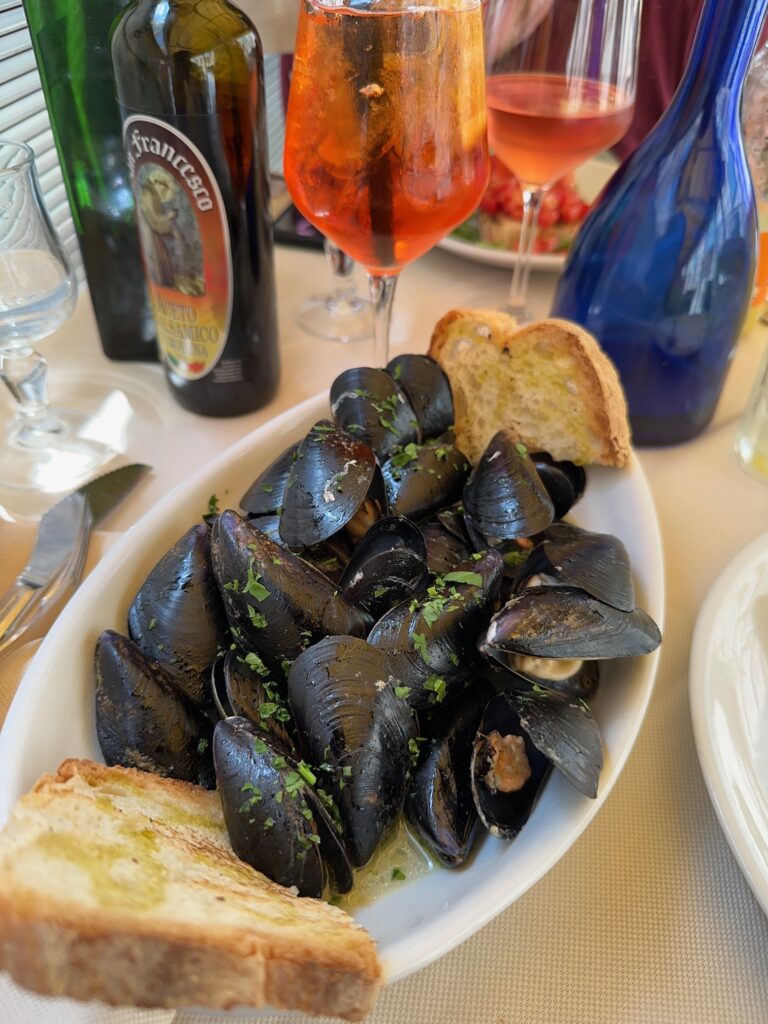 Cheesewheel Pasta
Chessewheel pasta was at the top of my must-try list but it was tricky figuring out which restaurants offered it. After a thorough Google search I found this place and made a reservation. The line was very long and it was a rainy day so it paid off to be early and to have a reservation.
Seafood Pasta
We stumbled upon this place after the restaurant we wanted to eat at was full. This seafood pasta was delicious and the drinks were strong!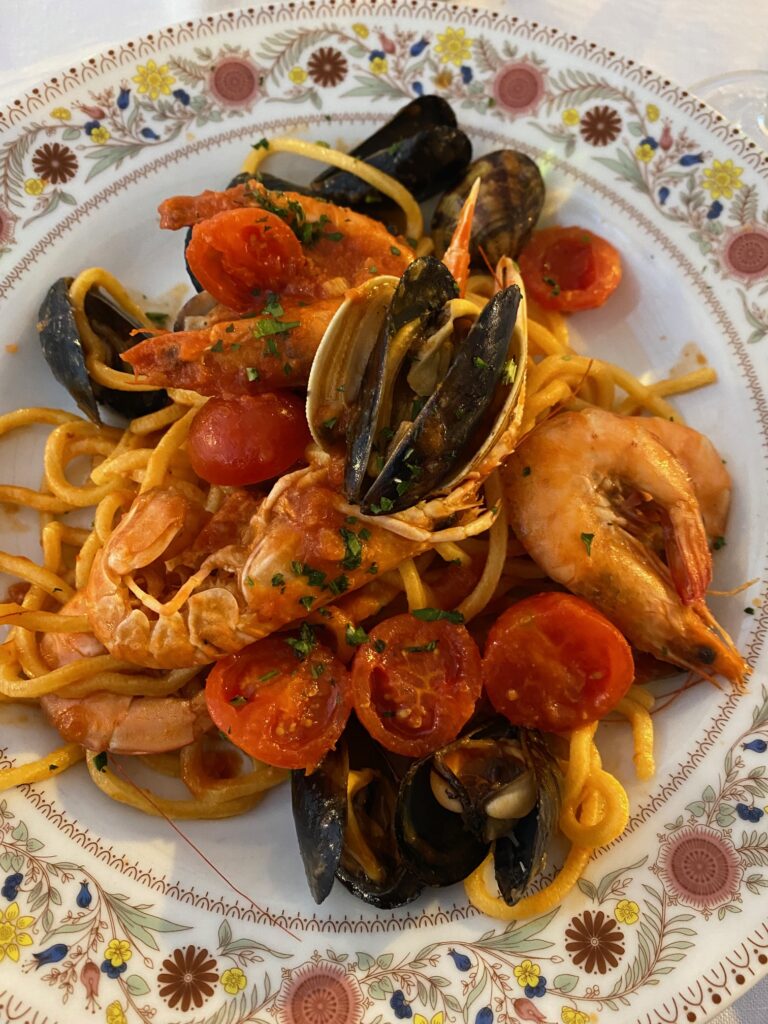 Dessert
Tiramisu
This place is worth the hype and as someone who doesn't love tiramisu I think that's saying a lot!
Gelato
I ate gelato everyday while I was in Italy. I think it's a legal requirement. This shop not only had a cool liquid wall installment, they actually dip your cone in chocolate in front of you! After you choose between dark or milk chocolate they fill up the inside and cover the top half of your ice cream cone in chocolate. Then they did it in your preferred topping before topping it with your choice of gelato.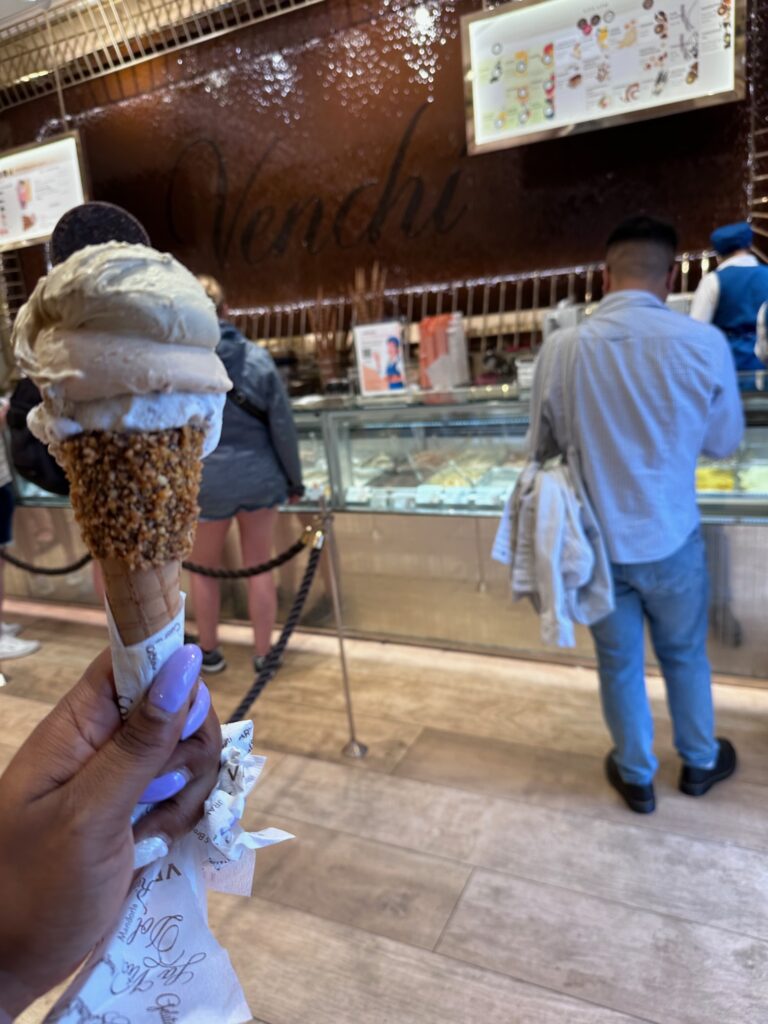 Melonchello
This restaurant had great reviews. So I called and made a reservation when I couldn't make one online. Honestly, everything was delicious. From the caprese salad to the fresh pesto pasta. However, the thing that lives rent-free in my mind are the free melonchello shots they give you after dinner. They gave us lemonchello which was lovely, then offered us the melonchello. BAY BEE! Let me tell you, those thangs were so delicious!
Share your favorite places to eat in Rome in the comments!