I've been fascinated by evil eye protection for a while. After my health scare last year I've been more open to spiritual healing and protection. As well as learning about the ways other cultures have used tools like the evil eye for both.
The evil eye is an ancient talisman that is said to protect the wearer from harm by deflecting negative energy back to the person who sent it. This summer I was traveling through Greece and saw so many incredible versions of this popular piece. Take a look at this video from a Greek boutique I visited.
Evil Eye Protection:
Known as Mati in Greece this symbol has been used across the region for thousands of years as an invisible shield against curses, jealousy, and negative energy. Seeing the evil eye on various items in Greece is extremely common.
Since the evil eye is known to absorb negative and evil energy, it makes a great gift. Here are a few evil eye accessories that will make great gifts or addition to your home.
We earn a small commission from links on this page, but we only share products we love.
Hanging Crystal Suncatcher Evil Eye Protection and Good Luck Charm $7

Evil Eye Accordion Credit Card Holder $8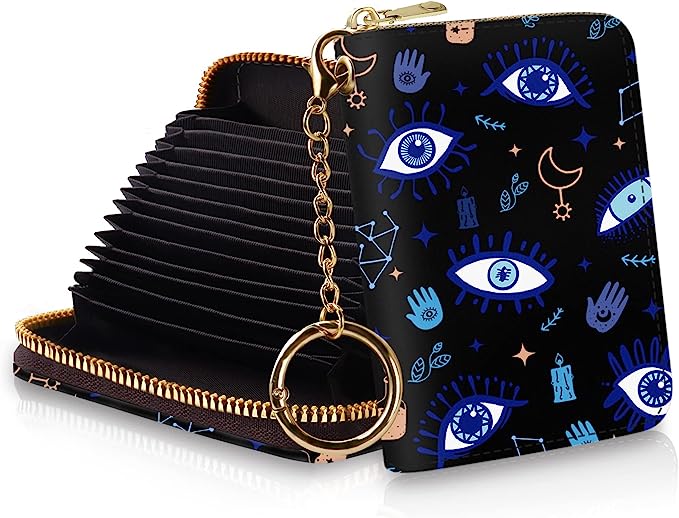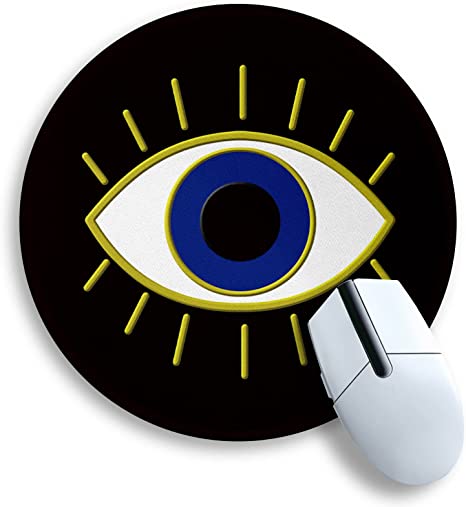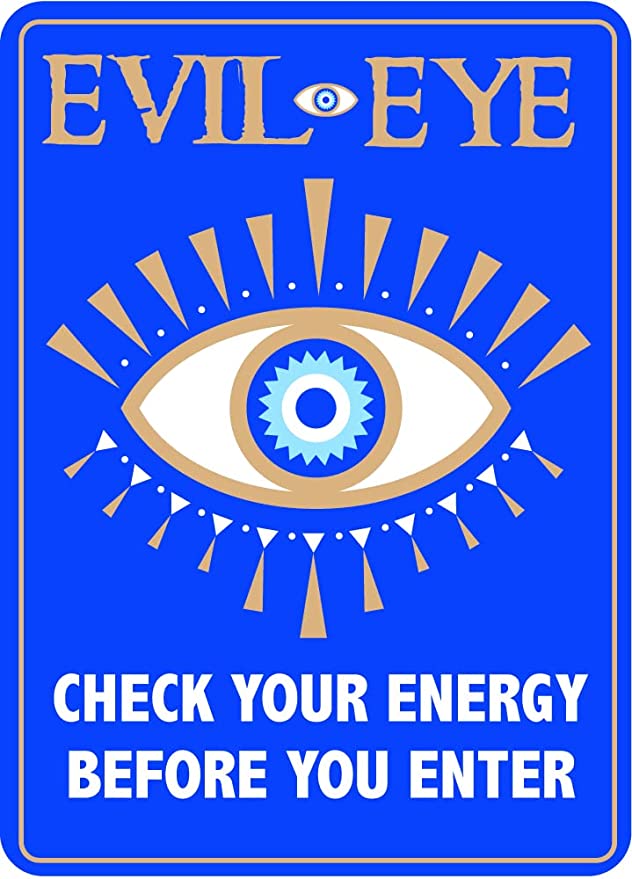 Evil Eye Ring Display Rack $18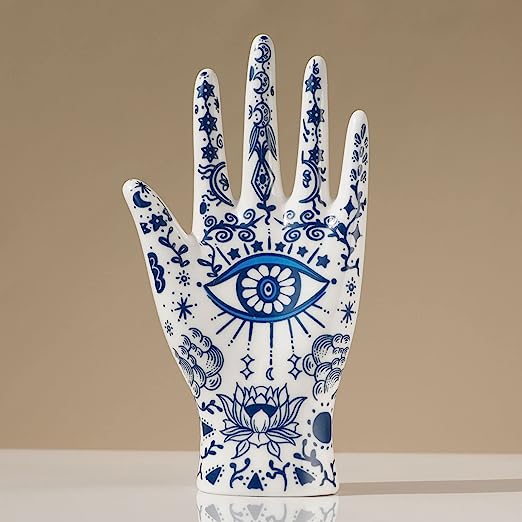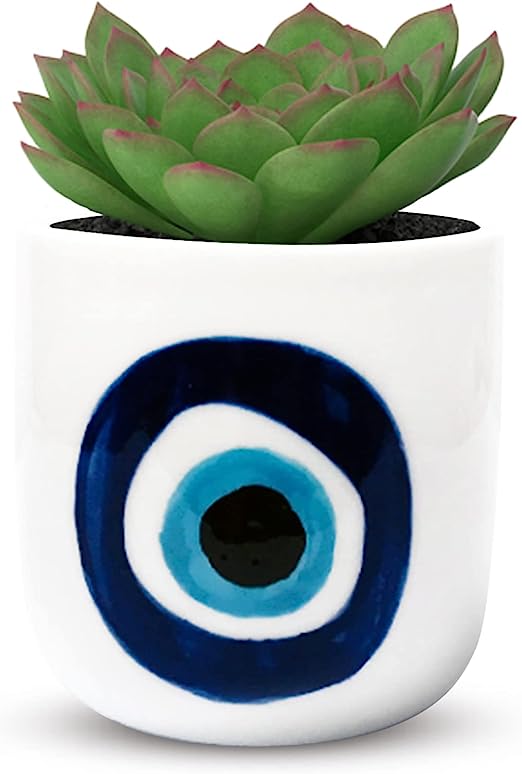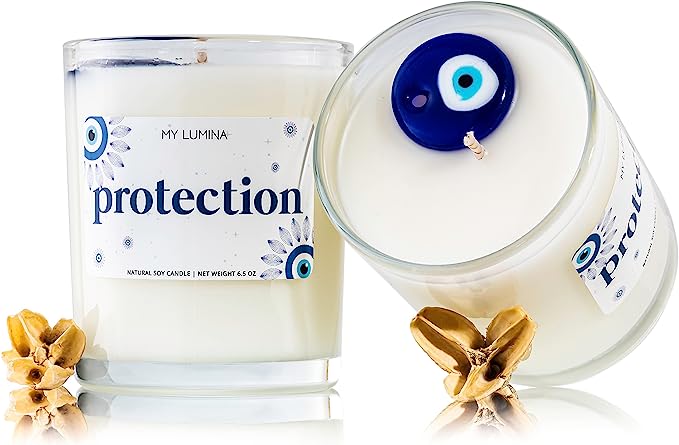 Evil Eye Coaster $20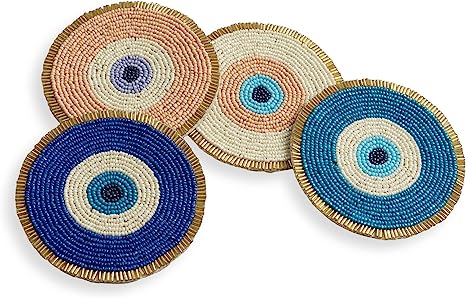 Evil Eye Half Round Doormat $28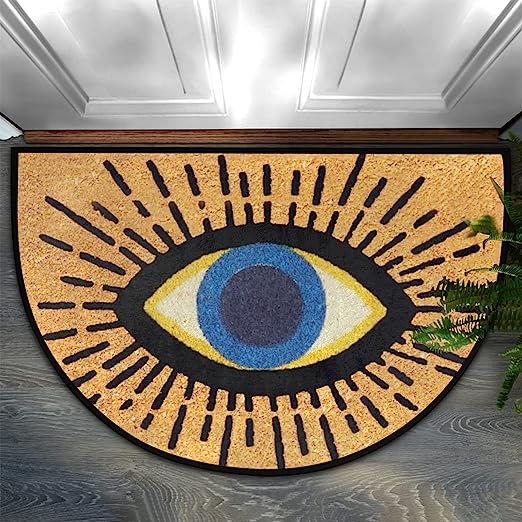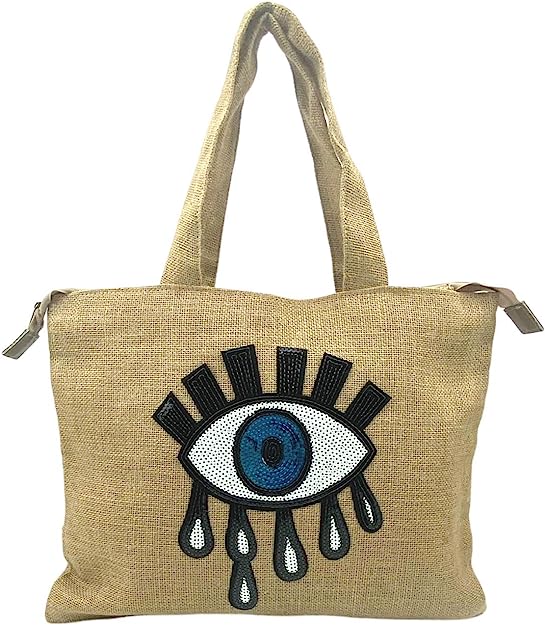 Which of these pieces do you like best? Let us know in the comments.