The last time we discussed Dating Apps contributor Samantha Mitchell shared which apps had worked best for her. From there we asked our Facebook Community to share online success and horror stories. We were pleasantly surprised to find more love stories than expected!
So for the latest edition in our BIG FAT LOVE Series we're opening our hearts, keeping hope alive, and telling you where our members found love online.
Melissa Boettger
I started online dating in 2003. I tried a lot of services, mostly Match and was with them so long that I was a Beta tester for Chemistry (I may still have my free lifetime subscription for being a tester actually).
Over the course of five years, I had 69 first dates, a handful of short relationships, a few one night stands, got ghosted a few times, but also made a lot of friends. My husband was date #68 via Chemistry. I have so many funny dating stories. My best advice is to just have fun, don't have expectations.
It was a fun ride for me – I always had a story about my most recent date. In the end I got really lucky. We've been together for almost twelve years and have been married for six.
Margarita
I met my husband on OKCupid back in 2013. We got married last year!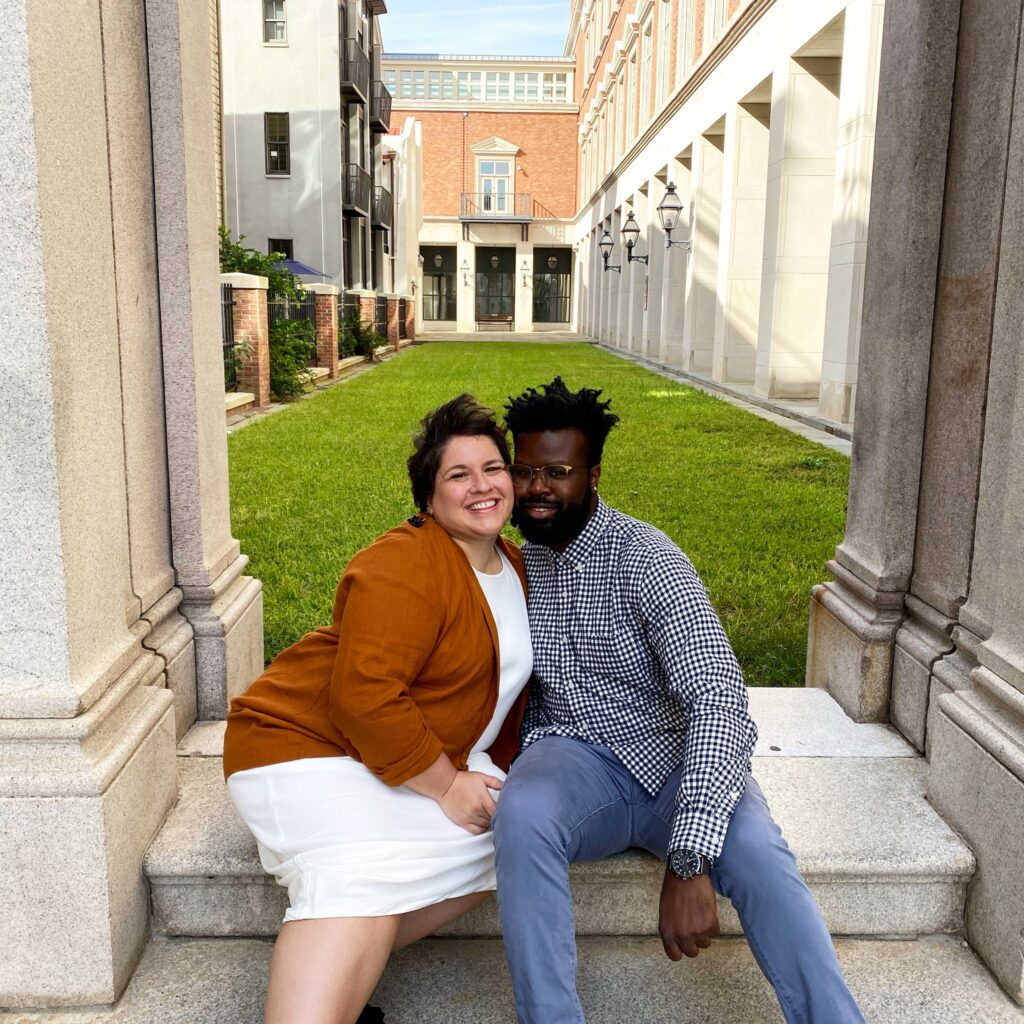 Rachel
The first time I tried OKCupid, I found it soul crushing. A friend recommended Plenty of Fish, but I kept seeing the same guys on there. So, during my 2 months of quarantine, I decided to give OKCupid one more try.
I was very upfront about what I was looking for. I posted full body photos and just simply stated "fat" as part of the profile "about me" section. What I did different this time was to pay for the app so I could see who had liked me and then carefully combed through those people to find guys that appealed to me.
I felt like I was not wasting so much time on the app. And guess what? I met a great guy and we've been dating a couple months. Worth the money in my opinion!
Haley
I met my partner on OKCupid 5 years together. Now we're engaged! Read about our date at an amusement park here.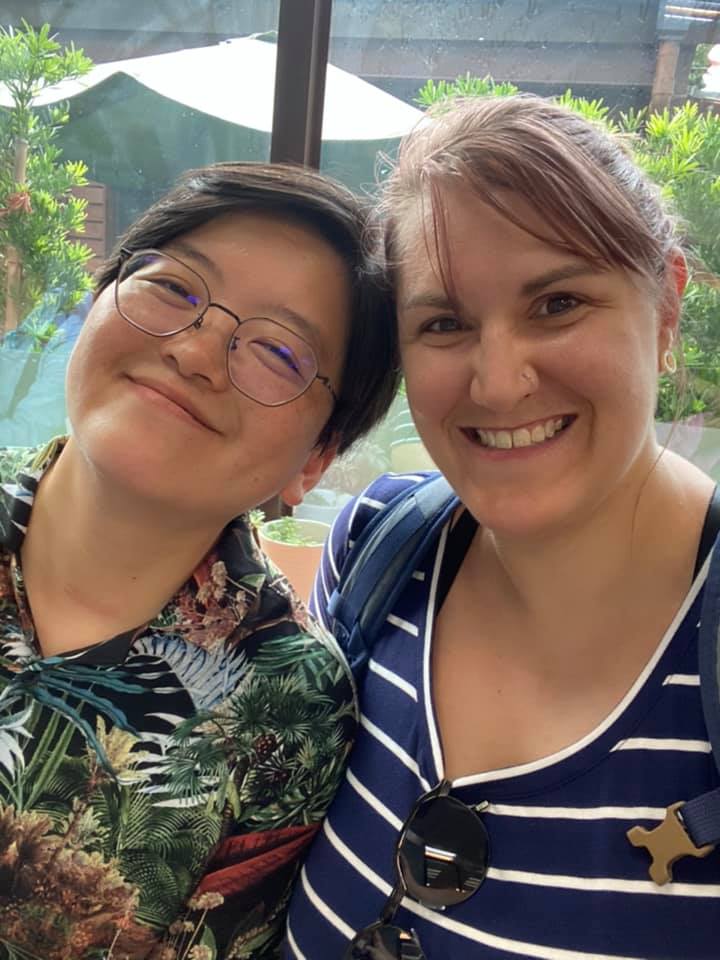 Beth
I met my husband on OKCupid three and a half years ago. I went through a lot of apps, potentials, good dates, and bad dates before him. I did have a lot of specifics in my profile about me and what I was waiting for.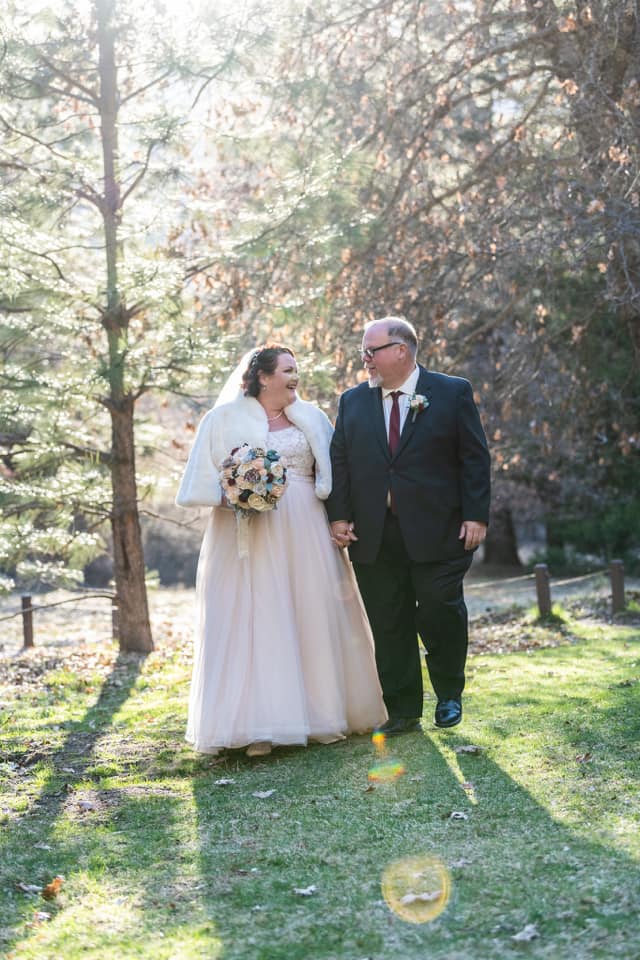 Amber
I met my husband on OKCupid and had met a few other quality guys there before him. The key is having accurate pictures and a truthful, up front profile. You might not get as many matches that way, but I find the ones you do get are higher quality. I also asked a question in the middle of my profile, so I knew if the first message answered that question, they'd read it!
Courtney
I met my husband originally on eHarmony. We went on two dates, but I had my mind on someone from work (total dud, but I was distracted). So I told him thanks, but no thanks. Two years later, I got a message on Plenty of Fish from this handsome man who doesn't remember me, but I totally recognize him. We went on a few dates and the chemistry was fire, the conversation was amazing.
Everything happens for a reason, and we agree that those two years we went through things that shaped us and fate brought us back together because it was meant to be. We got married April 2019, and have been together almost four years now!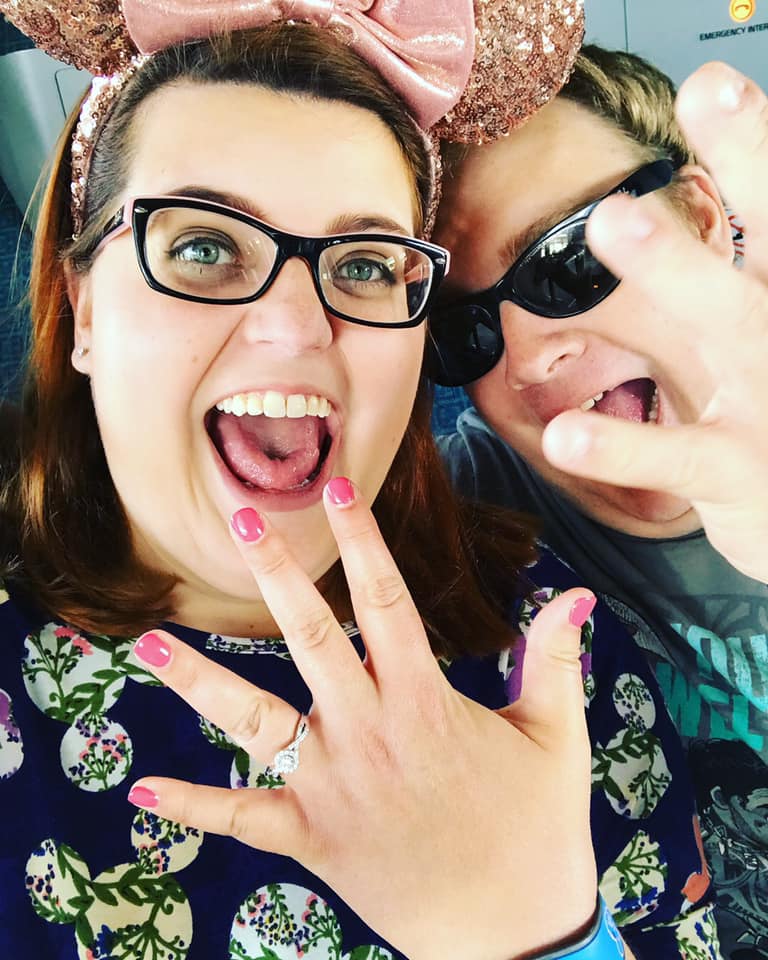 Meg
I met my husband on OKCupid. But that's also over seven years ago, so I don't know what it's like now!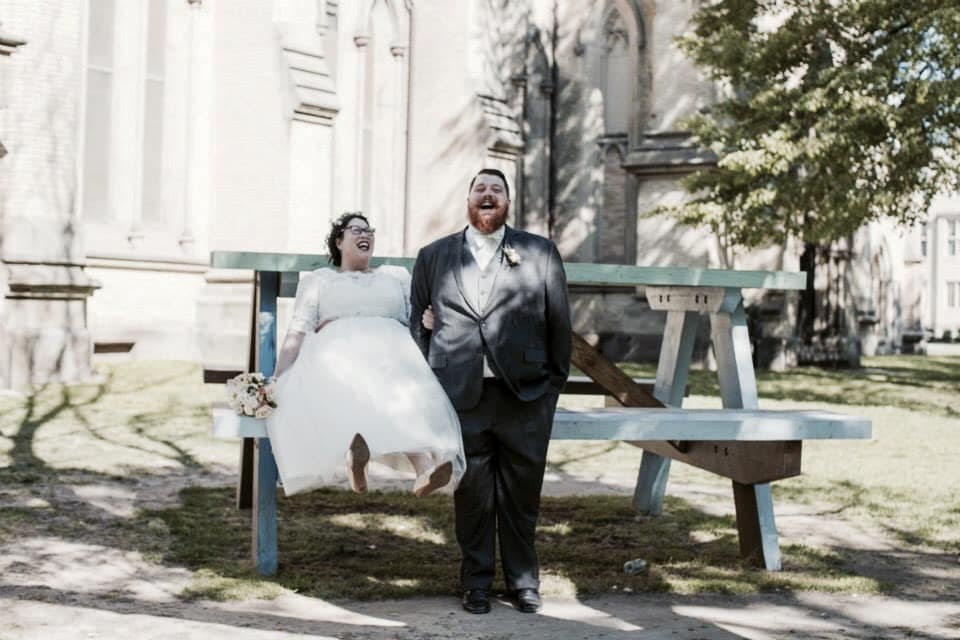 Nicole
I met my dude on Plenty of Fish. We just celebrated our four year anniversary! But, before I met him, it was horrible, but it's one of the only app that lets you filter by height. I'm over 6 feet tall so height is a priority.
Hannah
I met my boyfriend on Coffee Meets Bagel and we're going on a year now! I don't want to gush about him (lord knows I do enough of that already!) but I'm so thankful that I took the risk and swiped right on him that day. I've used dating apps in the past and have had some degree of success. I struggled with people ghosting me and sexualizing me and it did hurt that my skinnier friends had far more success than me but in the end, I understood that dating wasn't a reflection on me as a person and that everything is simply a matter of meeting the right person.
In my experience, the apps I found the most success on were Coffee Meets Bagel and Plenty of Fish. Honestly, I think it's important in dating to remind ourselves each day of what we bring to the table and why someone is lucky to meet/date us. Sounds narcissistic but it's the only way to not let dating get to you.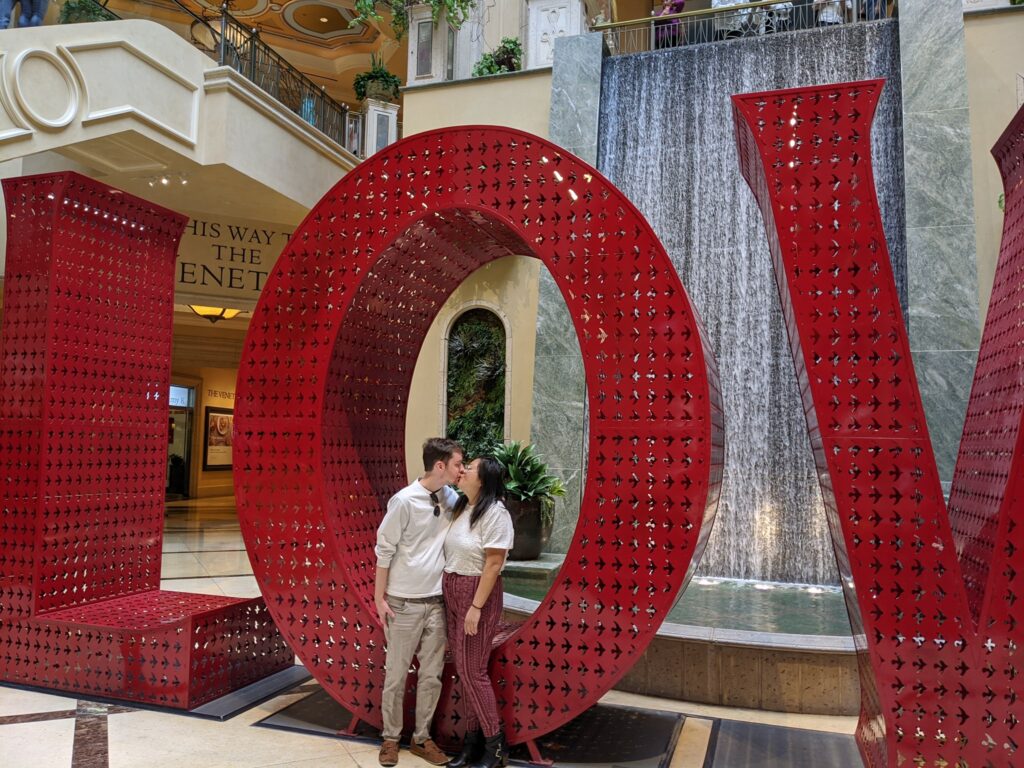 Erin
I met my husband on Plenty of Fish. We celebrated our year anniversary on November 17, 2020!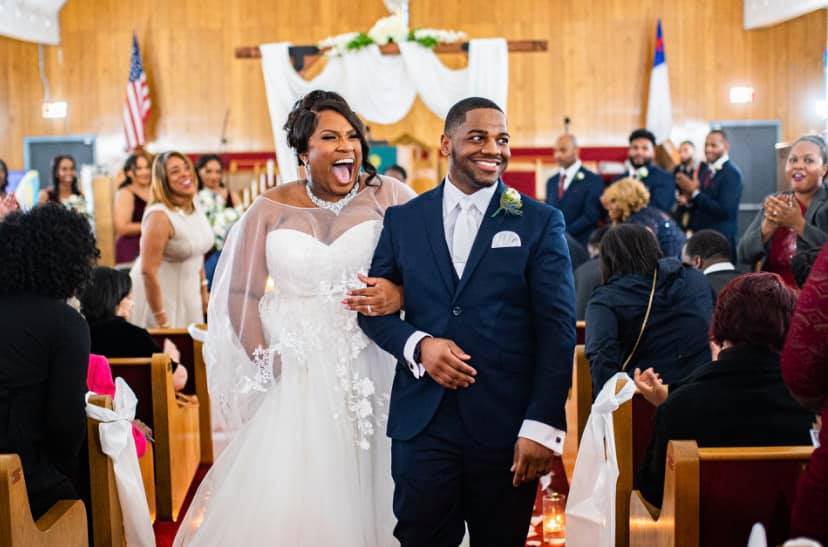 Amy
It's been a long time since I used a dating app (they weren't apps then), but I met my husband on eHarmony and have been married for ten years! Kind of a fun story. My aunt had just been conned out of cash by yet another loser on Plenty of Fish and came to visit. We saw an ad for an eHarmony promo and my mom encouraged her to try something where men had to pay to play. She didn't want to do it, so I told her I'd do it too. I matched with a few guys, but they were mostly looking for skinny girls or moms for their kids. I stopped even bothering to check.
One night, I was home alone and bored and got a message. We went through the whole match process fast and started chatting. We had a lot in common and basically decided within a couple of weeks that we needed to meet. I flew to him (New Orleans, I had a friend here who would look out for me) and then got stuck here because of a tropical storm. By the time I finally made it home, I'd met all of his friends, his parents, and fallen in love with him/NOLA. Then, he had to evacuate for a hurricane and came to FL and met all of my friends and family. I moved a few months later and the rest is history!
Lexie
I met my husband on OKCupid!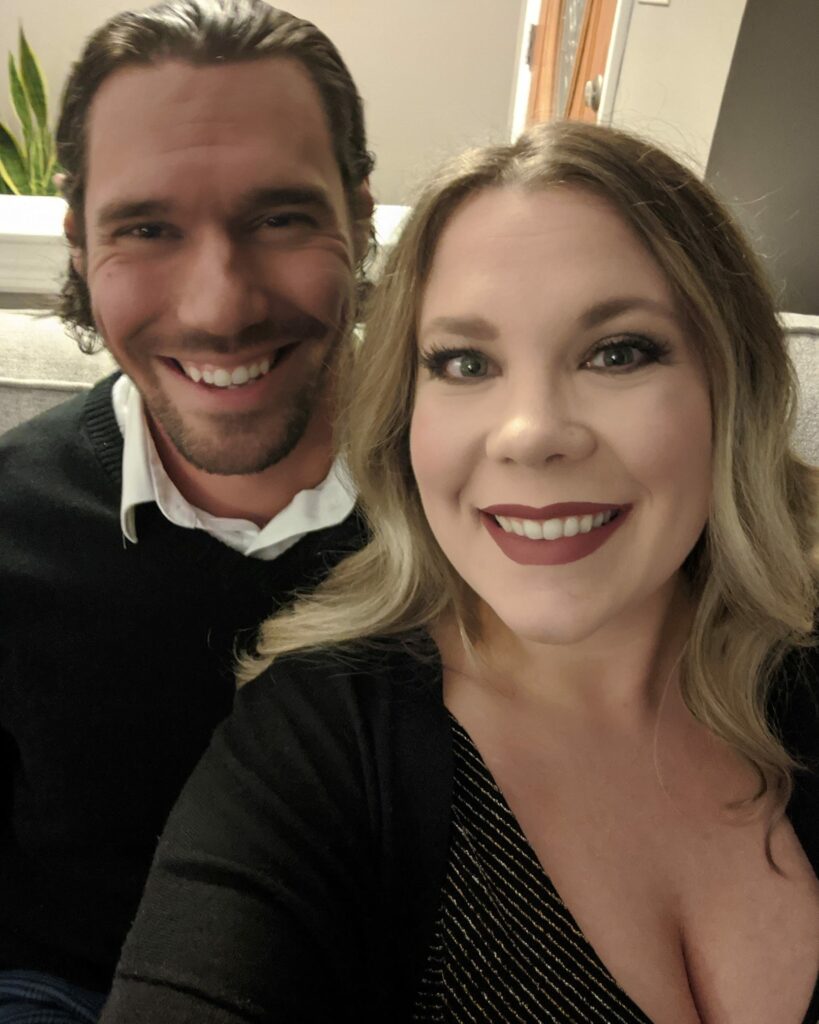 Christin
I found my better half on Tinder…or no, he found me. He matched me as a Superlike from Denmark over the border to Germany. He worked that day closer to the border so he was able to see me. We are living now together in Denmark. We are both German, he moved here 14 years ago. We have been together for three and a half years. Our daughter Rosa Marie was born on Friday, November 13, 2020.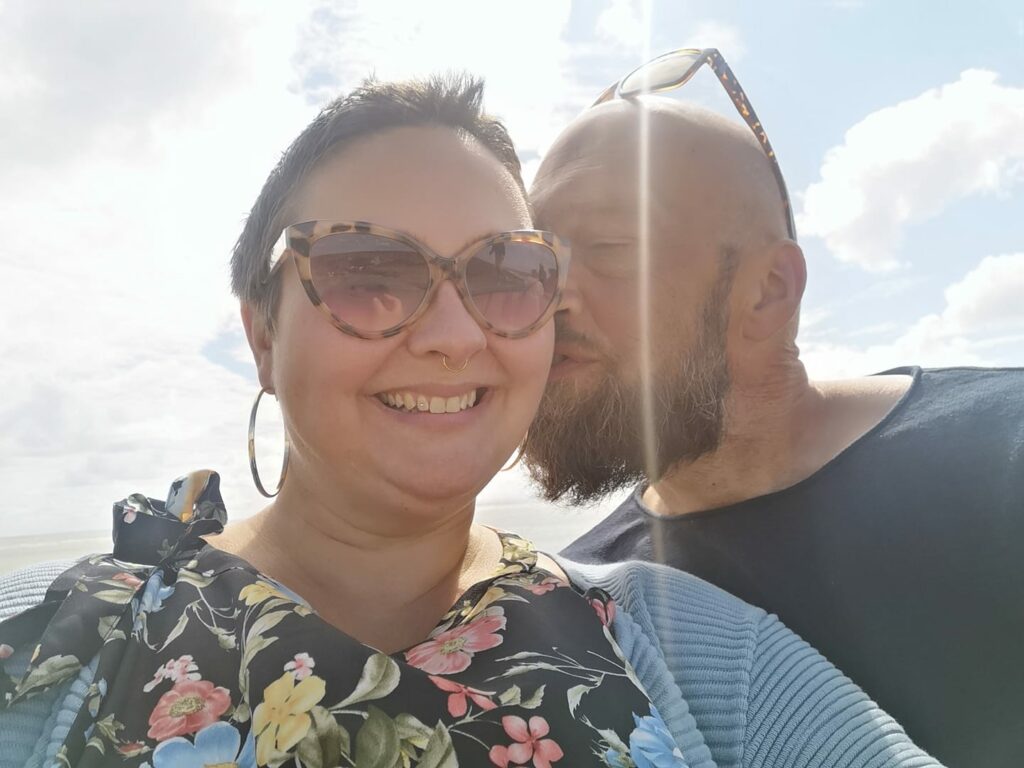 Have you found lobe online? Let us know in the comments below.