In Late 2021 I began to travel with my mom and while I love bringing her along it has been a completely different experience going from mainly solo travel to traveling with a companion who has limited mobility. My mom is older and experiences issues with mobility (and chronic pain) impacting how we move about in different cities, venues, and modes of transportation. This is not uncommon for travelers, as we found 18.5% of Fat Girls Traveling members reported having limited mobility in our 2022 Census. 
What Makes Travel Different?
One of the first things that I noticed changed in how I travel when my mom comes along is how extremely early, we must arrive to ensure she has access to what she needs.
When we are traveling by plane, we add about an additional 1.5 hours to the standard 2-hour suggested arrival time.
We add an additional hour when traveling by train. 
Another thing I noticed is the glances from desk agents that "size her up" whenever I requested wheelchair service. It's as if they are checking to see if she truly needs the help. Yes, like so many others with limited mobility, she can walk and uses an assistive device to do so. However, there are times when she experiences chronic pain (an invisible illness) and things like a wheelchair are incredibly helpful, especially in large spaces like airports and train stations.
Airport Accessibility for Disabled Travelers
If you find yourself traveling with a friend or loved one who needs disability services, my first suggestion is to be familiar with both the airline and airport's policies and procedures for assisting passengers with disabilities. Knowing the airport's layout is beneficial as well.
There may be different entrances, lines, or routes for those who are wheelchair users or those waiting for assistance versus those who can navigate on their own.
It's also important to know that some airports may not have jet bridges available for boarding. Thankfully, we have not run into this yet but in such situations, the customer can be assisted via the use of a mechanical lift, ramp, stair chair, or a passenger assist lift (PAL). 
This is why you should always indicate "wheelchair assistance" when you are in the booking process. It helps to be sure the traveler has everything they need for a safe and comfortable flight.
If you are denied access, know your rights: The 1986 Air Carrier Access Act requires airlines to provide free wheelchair service to any traveler who asks for it, without requiring a description or documentation for that need.
It is also possible to arrange a ride for airport navigation on a golf cart or trolley.
After booking your flights, call your respective airline to make the request. You can let them know if you'll need assistance immediately upon arrival or at a certain point. Sky caps are available to assist passengers from arrival/departure, baggage claim, through security checkpoints, and to their gates.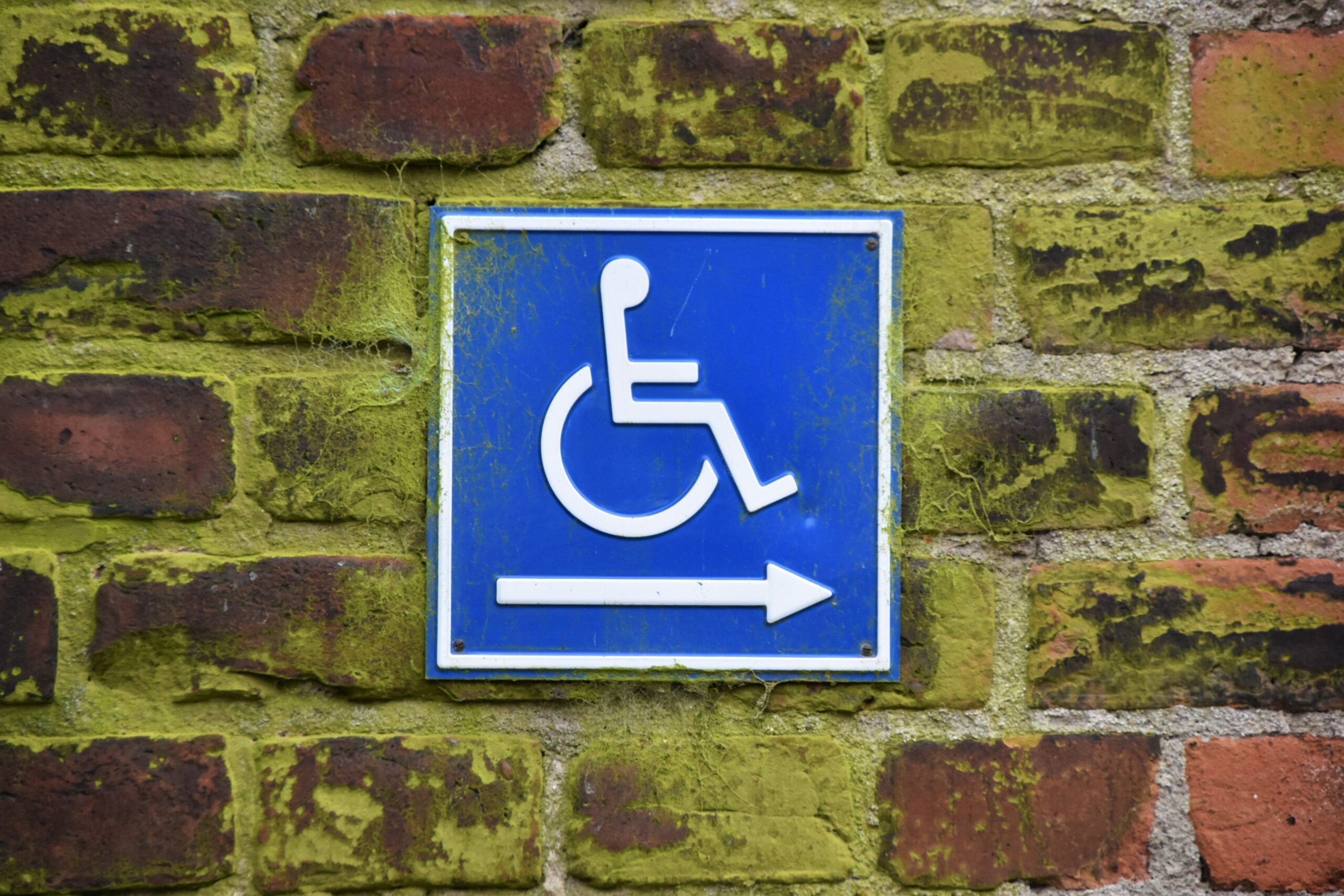 According to TSA policy, travelers in a wheelchair can request a pat down instead and remain in the chair if necessary. Even when using a wheelchair and passenger support, my mom has been asked to walk through the screening lanes because we were not aware of this policy.
During a trip using a smaller airport, we did not use wheelchair assistance, but she was asked to relinquish her cane before she went through the screening lane. She was offered an old wooden cane to use–and though it worked for her, it is my personal belief that this could have been a problem for someone whose cane is fitted to their height, has a cane with multiple tips for added balance, and stability when walking or to someone with sensory issues. 
My Beef with Amtrak
I have raved about my love of train travel for me as a plus-size traveler but traveling with my mom shook things up a bit. 
When I was working in the Maryland, Virginia I felt confident in my mom traveling up via train from North Carolina for a visit. Much like booking an airline ticket, we booked her train ticket notating she was a disabled passenger and would need wheelchair assistance.
To my surprise, my mom informed me that there was no such thing as wheelchair assistance at the departing depot and nearby passengers helped her with her luggage. Unfortunately, we have found this to be true at the subsequent train stations we have used since (and thus far), although passengers can request a wheelchair service when booking. 
Amtrak maintains that their trains are accessible to all users but acknowledges that all stations are not. They suggest that users specifically call a station after booking to make an accommodation request but if booking online, passengers can also request a station-supplied wheelchair. Just as with airports, I suggest being familiar with the station's policy and procedures for assisting passengers with disabilities and knowing the station's layout.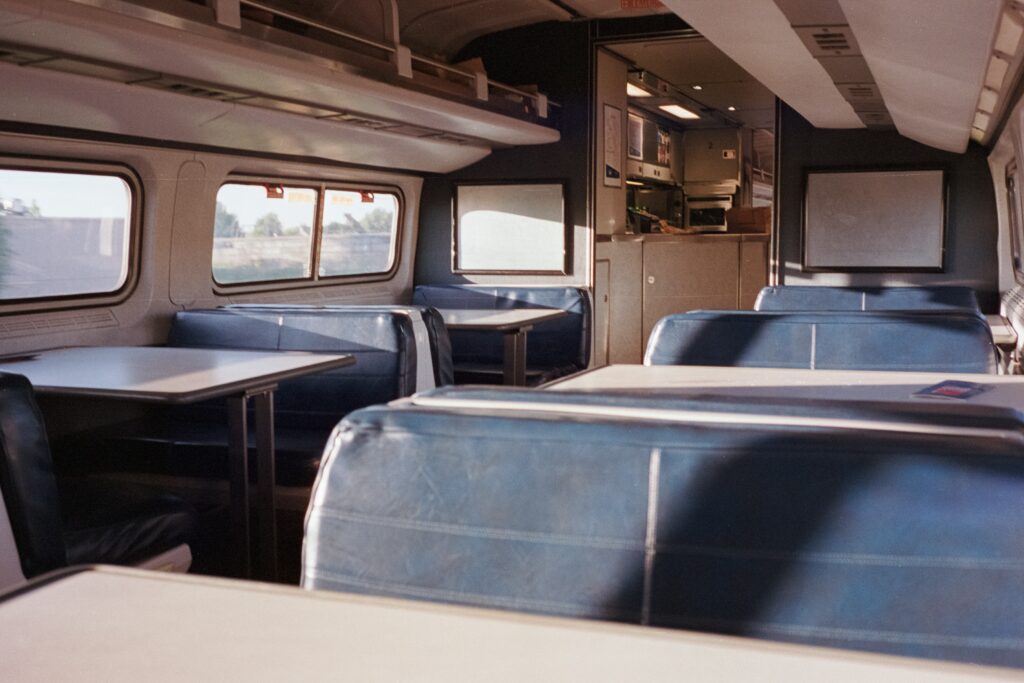 We have used smaller train stations (1-2 routes a day) where only one worker was manning the entire station, so the likelihood of having assistance in smaller stations can be slim to none. On a trip through New Haven's Union Station, we were told that there was no wheelchair assistance available and were directed to proceed down the escalator to get to the boarding area.
This is when knowing the layout would have come in handy because if there was an elevator somewhere in the station, it was not readily identifiable nor suggested even after asking about wheelchair services. 
I cannot definitively say that Amtrak missed the mark, but accessibility for travelers can not start and be limited to an onboard experience. So much more can be done to streamline the travel process for disabled passengers. It is in these instances, that I am relieved that my mom has mobility and with some modifications, we can still maneuver, something that is an absolute privilege.
Renting Mobility Aids + Ones Worth Buying
For those who may need assistance navigating their destination, companies like Scoot-A-Round offer wheelchairs and scooters. Currently, they are only in bigger markets such as Disney Parks, Miami, Atlanta, Seattle, Los Angeles, and New York. The full list of locations can be found here. Short and long-term wheelchair rentals across the US can be obtained through 1800wheelchair.com including beach wheelchairs, knee walkers, and extra-wide manual chairs.  
I do not like to drive on vacation, I want to be a complete tourist which means I am either using rideshare, hotel shuttle, or public transportation. When my mom is in tow, we order larger vehicles to make getting in and out a bit easier. It does not go unnoticed that larger vehicles come at a higher price that may not be in the budget, for every trip. For those who struggle with getting in and out of cars, particularly low ones, portable vehicle support handles are a great tool. It hooks into the latch of the car, supports up to 300 pounds, and is extremely cost-effective. Travelers with mobility issues may find themselves needing additional support with hotel beds can purchase portable bed rails. 
Disabilities and limited mobility doesn't have to stop your love of travel! Don't be afraid to take up space, advocate for yourself and find what you need to keep seeing the beautiful world around you.