Are you dreaming of rolling hills and roaring fireplaces with your loved one next to you? Or what about escaping to a cozy coastal retreat? What about falling in love whilst above the ground in a luxury treehouse? If that sounds like your kind of thing then you are going to love these cosy romantic getaways in the UK to explore:
Outbuildings, Dorset
I've had my eye on Outbuildings a collection of luxurious and converted outbuildings set on a family farm in the heart of the beautiful West Dorset countryside as my next getaway destination for a while now. Its location is in an Area of Outstanding Natural Beauty. You won't want to leave once you check in with their unique barn cinema experiences, champagne hampers and hot tub.
Lodge on a Lake, Wales
Set in 35 acres of lush Welsh countryside Lodge on a Lake offers all you could possibly want to unwind in seclusion. Some of the cabins come stocked with fishing gear, and those lake views are amazing!
Treetops Treehouse, Devon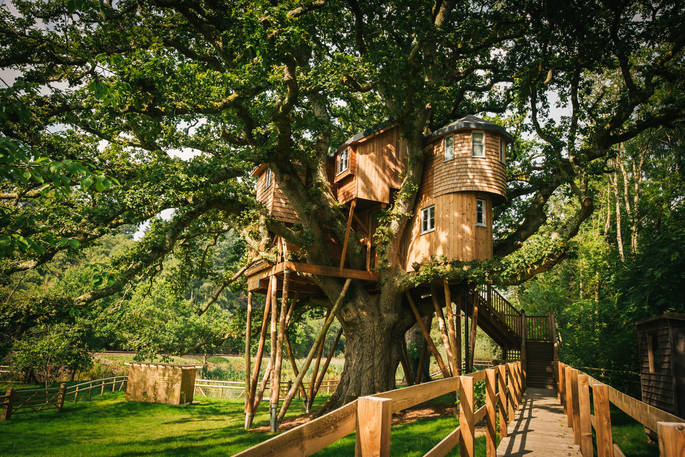 The steps up to Treetops Treehouse lift you clear into the canopy and you're suddenly alone with the peaceful breeze through the leaves. The temptation is to fire up the wood burner, settle on the sofa and crack into the local welcome cider, but the rest of the treehouse is worth exploring too. We'd love to sit out on the deck with a great book.
3 Coworth Park

The grounds surrounding Coworth Park's white palladian walls demand romantic strolls. Too cold? Then make for the spa, where double treatment rooms are available, before dining in the Barn with its working stone fireplace and intimate setting. Added bonus? London is only 45 minute's drive away.
Dragon's Eye, Wales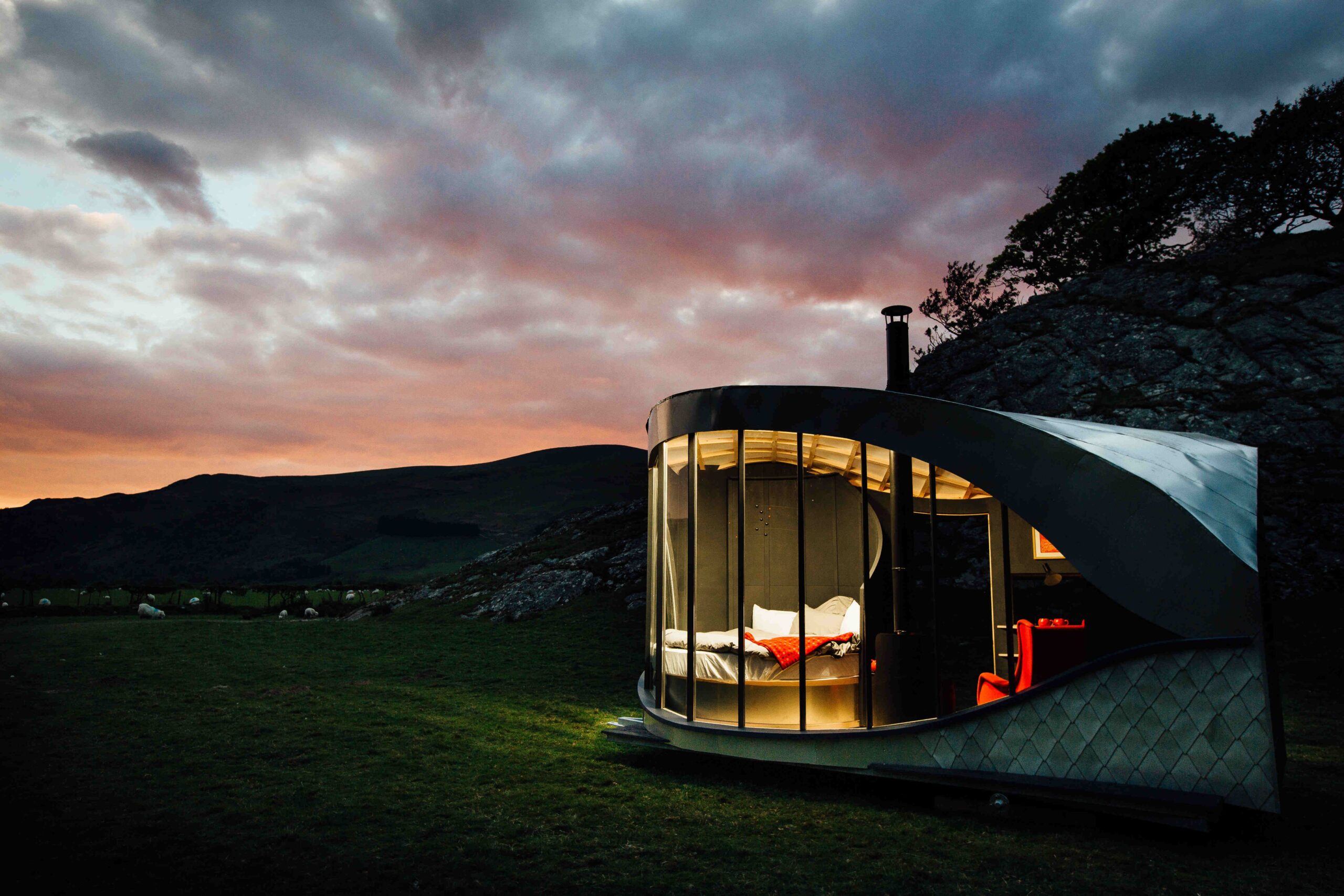 The Dragon's Eye wakes up once more, to a beautiful lake view in the heart of West Wales countryside. This award-winning cabin offers a truly unique opportunity to see Wales through its legendary eye. With stainless steel shingles resembling a dragon's scales, this unique glamping spot will really fire your imagination.
Where will you go?
Which place do you have your eye on? Now, off to convince our bank accounts that we have to stay at all of the above ASAP.