Get packed and ready for the 2024 Fat Girls World Tour! By popular demand we're sharing all of our 2024 group trips at once and announcing the Fat Girls World Tour. Travelers of all sizes and gender identities are invited on these fat-positive adventures powered by Intrepid.
This year we'll be visiting Thailand, Italy, Mexico, the Netherlands, and the UK! We're announcing all of our trips now to give you plenty of time to organize work and home responsibilities. This is also an opportunity to reserve your spot now and create a payment plan. After that, leave the planning to us!
What Makes A Trip Fat-Positive?
In order to maintain a safe space for everyone we prioritize the needs of our most marginalized travelers. As a weight-neutral space, we will refrain from discussions about intentional weight loss, dieting, or body negativity.
Our group trips are rooted in fat liberation and curated for fat travelers. So we pay close attention to details, like accessibility and scheduling breaks between walking tours. We reserve transportation with a little extra space, and check to see if the hotel has an elevator and air conditioning!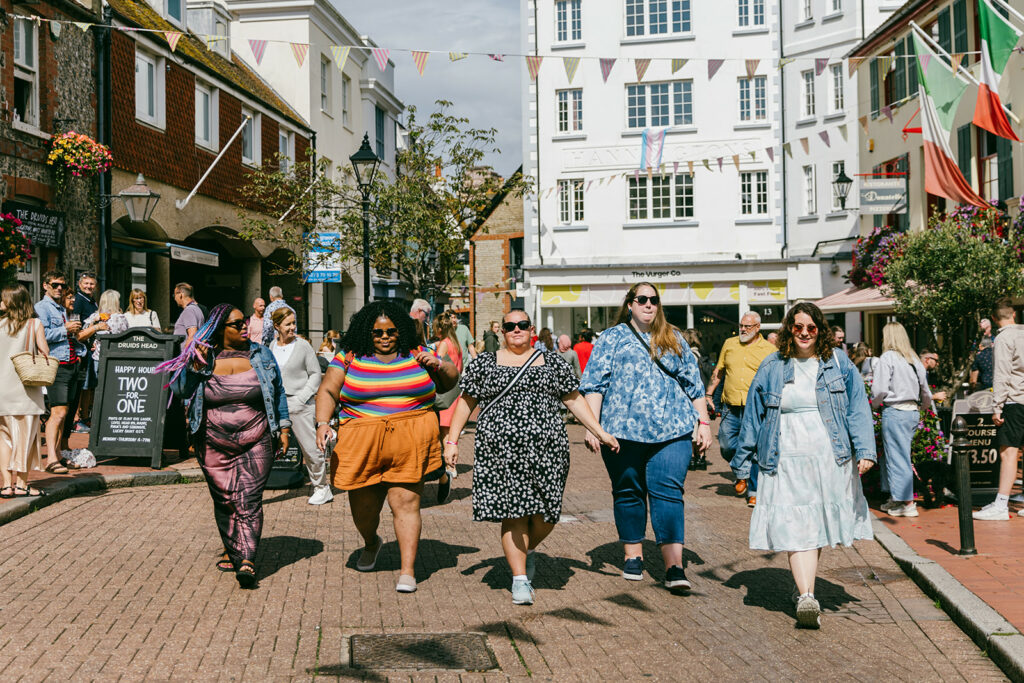 Why Travel With Us?
Wondering why you should join us on the Fat Girls World Tour? With over 5 years of experience, we're not only pioneers in the plus size travel space, we've created a style of our own. Read our reviews.
We intentionally keep our group trips small so that everyone can connect.
We empower our travelers to choose their own adventure! Wanna sleep in instead of going on the walking tour? Rather have dinner solo instead of with the group? No problem! This is your trip so there's no pressure to always be with the group. As long as you communicate with the host and/or Tour Guide, you're good!
Spots are limited and each destination has a different traveler minimum and maximum. Our Fat Girls Traveling Network Members receive early access to our trips, retreats, and events. Join the Fat Girls Traveling Network for these perks and more!